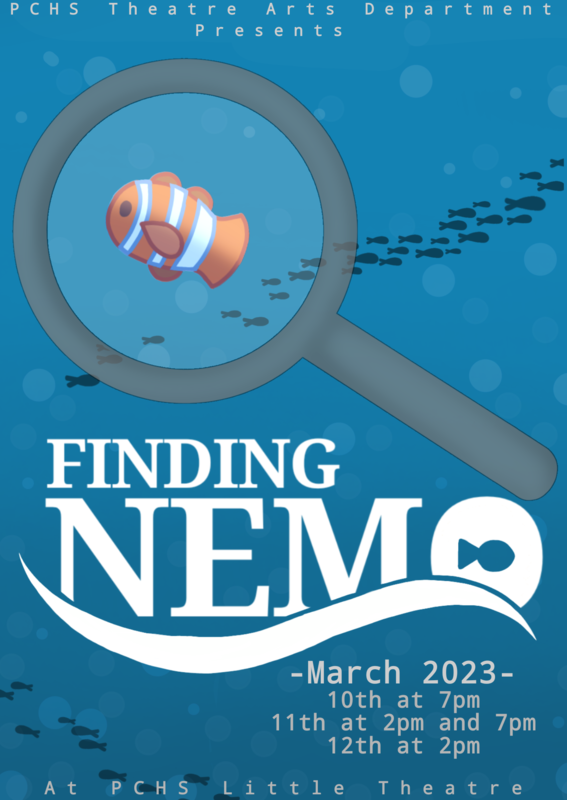 Finding Nemo to be presented THIS WEEKEND at Pulaski County High School's Little Theatre by the PCHS Theatre Arts Department. This is the Virginia Premiere of the beloved Disney movie made into a MUSICAL by the same composers that brought Frozen to the screen and stage.
What a great treat for the whole family to see Marlin and Dory search for Nemo as they meet up with sharks, jellyfish, and amazing turtles. The show has been choreographed by PCHS junior Sydney Proctor. The show has been directed by Jeff McCoy with the assistance of student director, senior Brittany Back. With vibrantly colorful costumes and sets, everyone will enjoy this lively adaptation of the movie. Songs include: In the Big Blue World, Fish Are Friends, Not Food, We Swim Together, Not My Dad, and Go With the Flow.
Tickets are just $5 and will be available at the door. Performances are Friday at 7 p.m., Saturday at 2 p.m. and 7 p.m., and Sunday at 2 p.m. Your kids and grandkids (and you) will enjoy this new treat by the PCHS Theatre Arts Department.