PCPS working with local first responders to improve school safety and security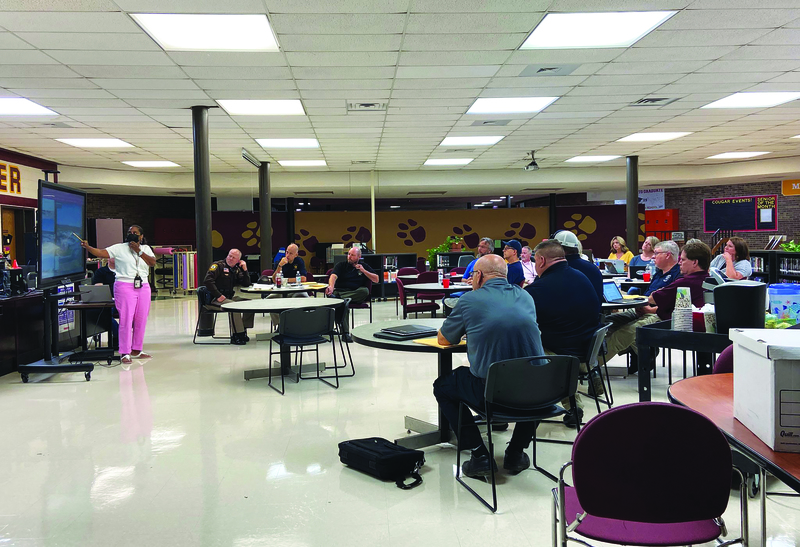 It's the nightmare that no parent or educator ever wants to see come to life. We hear about it from places around the country, but what would happen if violence or some other emergency were to visit one of our Pulaski County schools?
"Pulaski County Public Schools has made the safety of our students and employees the top priority over the past five years." Dr. Kevin Siers, Superintendent of Pulaski County Public Schools said. "We have spent countless hours and resources evaluating each school, training for a variety of responses, and making facility upgrades to increase the level of safety on each campus. We also worked closely with the Pulaski County Sheriff's Office to become one of the first school divisions in our region to have Resource Officers placed at each school."
While the number of school violence incidents has become more evident with the help of social media and around-the-clock news coverage from every corner of the world, what hasn't been as widely advertised is what leaders and officials have been doing to protect the students and teachers. There is a reason most of those plans are never made public.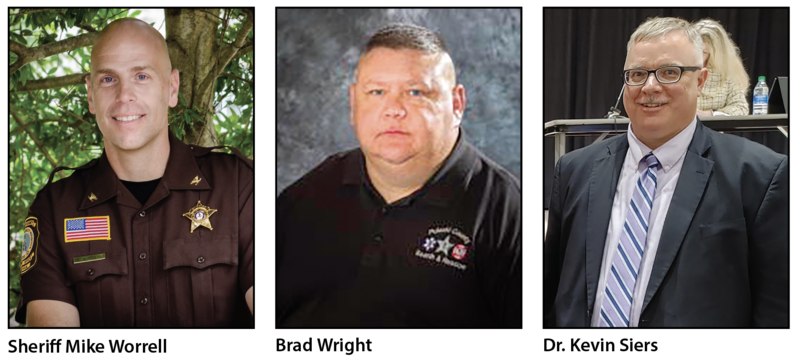 "While some portions of the planning process should be released because they involve critical parts that the community, students and staff need to be aware of, other parts of a plan should remain confidential because they involved tactics, entry points and information that in the wrong hands could hinder our ability to complete our main objective," Pulaski County Sheriff Mike Worrell said. "While we hope to never have to rely on a plan of this nature, without it, it leaves to many questions and uncertainty amongst my deputies on what is expected. This office will always have one main objective, eliminate the threat and save lives. We conduct trainings throughout the year in the actual schools themselves to include walk throughs to understand layout, areas of concern and most importantly any access concerns."
In fact, the Pulaski County Sheriff's Office has been involved with the Pulaski Count School System already for quite some time, as have most of the area Emergency Management and first responder groups. These actions not only make sense in a practical manner, but it's also something that is very personal to most of our local officials. Many of those now in charge are alumni of the Pulaski County School System. Many have children or even grandchildren now in those same schools.
"The role of Emergency Management during an emergency involving a school will be to help coordinate, manage and obtain the resources that are needed to resolve the situation," Brad Wright, Pulaski County Emergency Management Coordinator and PCHS alumni said. "These resources may be from local, state, federal, private or non-profit organizations. We are here to support the schools and the locality in planning for, mitigating, respond to and recovery from natural and or manmade disasters. The Pulaski County Emergency Management Office has been involved with helping develop the school safety and security plans."
Recently, a meeting took place at Pulaski County High School with members of the school administration and key members of local police, fire, and emergency management departments offering their suggestions for the PCPS Safety and Security plan. These suggestions were made after touring each school and observing potential problem areas.
"Pulaski County Public Schools has taken another step toward achieving a higher level of school safety in 2022-2023 by developing a collaborative process with local law enforcement, emergency management personnel, local fire departments, and other first responders to evaluate our school security plans and generate ideas for making improvements on each campus," Dr. Siers said. "The first meeting was incredibly productive and we look forward to continuing to work with these groups to make sure that our schools are as safe and secure as possible."
In addition to the recent meeting, many of these same first responders have had the opportunity to conduct tough, realistic training events inside of the same schools that they may one day be called upon to respond to an emergency situation at. These drills include active shooter drills and other situations, with school system employees volunteering to act as hostages, potential threats, and other roles to make the training more realistic.
While security upgrades such as new doors and windows, numbering all doors at each school, and the addition of new cameras as the schools is an important part of the overall security plan, one of the biggest additions in recent years has been the School Resource Officers in each school.
"Every school in our school system has at least one Pulaski County Sheriff's Deputy stationed at the school during the day" Dr. Siers said. "We also have a lot of support from all of the local law enforcement agencies at heavily attended events outside of the school day such as football games and graduation. Paramedics and other first responders are typically either on hand or on standby, should their services be required at these events. Pulaski County does an outstanding job of making sure that safety is considered for every school related activity and event that occurs at our facilities."
The addition of an SRO at each school has not only served as an additional layer of safety for our schools, but has been instrumental in helping create relationships between law enforcement and students.
"This is and will always be a primary goal of this department, SROs in every school in Pulaski County," Sheriff Worrell said. "The first line of defense is the deterrent of knowing there is a Deputy Sheriff inside already. By having SROs in the schools, we can assist the school staff in minimizing the potential of problems within the schools, identifying persons who may be likely to commit acts of violence and a resource for students to confide in when they hear, see or know of information that may be threatening. Resource Deputies are crucial in building those trusting relationships with the students and the staff at their respective schools and by having them in every school, those relationships are built from kindergarten all the way through so it is not a shock to see a deputy in the school and the relationships began at an early age, which allows for a stronger relationship and partnership between the schools, parents, students and the law enforcement agency there to protect them."
Another layer of defense that might benefit PCPS in the event of an emergency situation includes some of the teachers, staff and faculty that are already walking the hallways of those schools who are Veterans of military service.
"Pulaski County, like most of the Appalachian region of the US, has an impressive number of military Veterans living and working in our community," Siers said. "This is very much the case with Pulaski County Public Schools where we have multiple representatives from each branch of service with a number of them having served overseas in combat or hazardous duty deployments ranging from Vietnam to the War on Terror. Although most of these folks are not involved directly in school security, it still gives us a higher degree of confidence knowing that these folks are on hand to help out if the need arises."