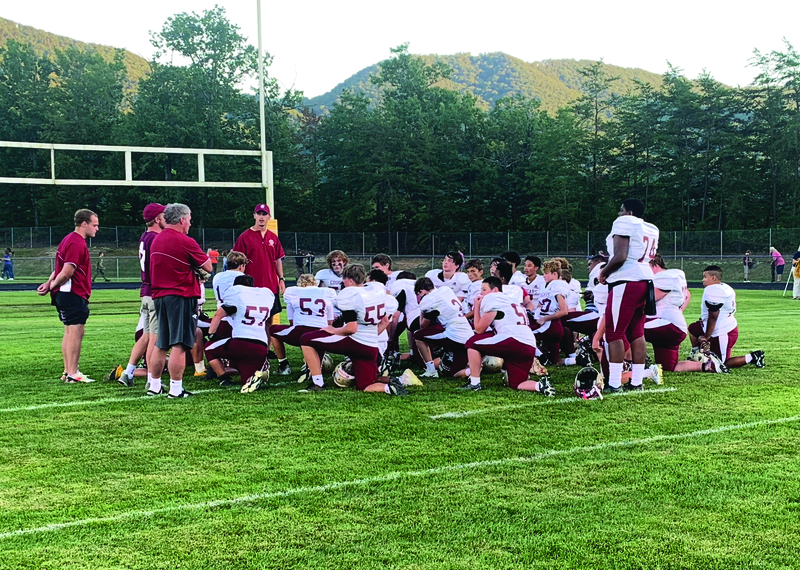 The Pulaski County Middle School football team continued to roll Thursday, earning a 24-0 road win against Clifton Middle School.
The younger Cougar saw four different running backs cross the goal line in the matchup. Caleb Cregger hit paydirt first on a 14-yard scamper. JD Grubb rumbled 29 yards for a score next. Kaleb Sartin joined the party with a 53-yard dash for cash. Tucker Williams added the final score on a one-yard run.
While the score was a bit lopsided, Clifton Middle was able to add up some yardage and statistics.
The Cougars finished with nine first downs, compared to five by Clifton. Pulaski County ran the ball 25 times for 301 yards. Clifton ran 31 times for 104 yards and had one completion for seven yards. Pulaski County was also hit with three penalties for 20 yards.
Individually, the Cougars had several productive runners. Sartin ran six times for 96 yards. Brock Schneider had seven carries for 85 yards. Grubb ran seven times for 71 big yards. Cregger had three carries for 49 yards. Trendon Mattox ran once for two yards. Williams had two carries for one yard.
With the win, the PCMS Cougars move to 2-0 on the season. They'll be back in action Wednesday, Sept. 7, with a big game at home against Patrick Henry.