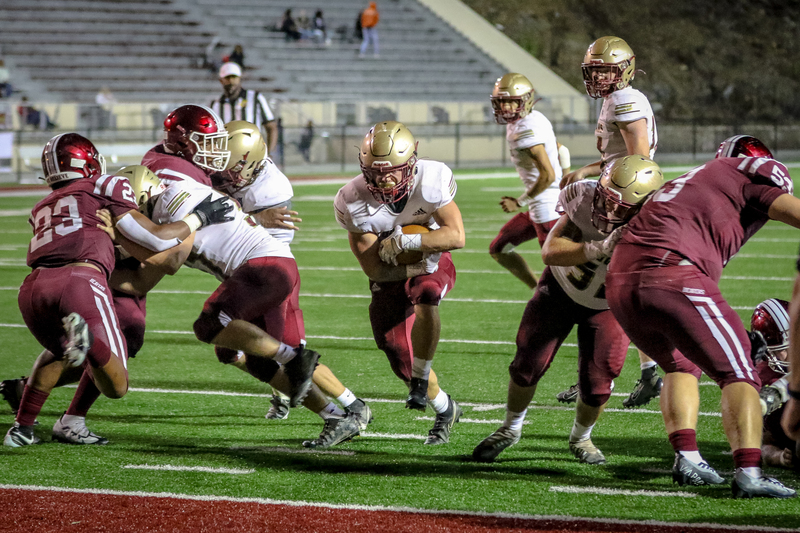 (Senior running back Trevor Burton runs for one of his five touchdowns at Bluefield)

Anytime you have less first downs, less total yardage, a turnover, and more than triple the penalty yardage of your opponent, it's hard to imagine a good final outcome. That happened Thursday night at Mitchell Stadium in Bluefield, however, as the Cougars overcame the odds to win 35-33.
Senior running back Trevor Burton put his name in the record books with five touchdowns, tying the current record held by Craig Hodge (vs William Fleming, 1996), Kwasi Scott (vs Cave Spring, 1998), Frank Cobbs (vs Salem, 2000), and Kevin Crouse (vs Franklin County, 2004).
Junior quarterback Christopher Gallimore came close to the 100-yard mark. Juniors Brett Jones and Tyler Underwood, along with sophomore Tanner Mace, also put in a solid night of work.
With the win, the Cougars move their record to 2-1 heading into the bye week.
We will have complete stats, scoring summary, and comments from Head Coach Cam Akers tomorrow.