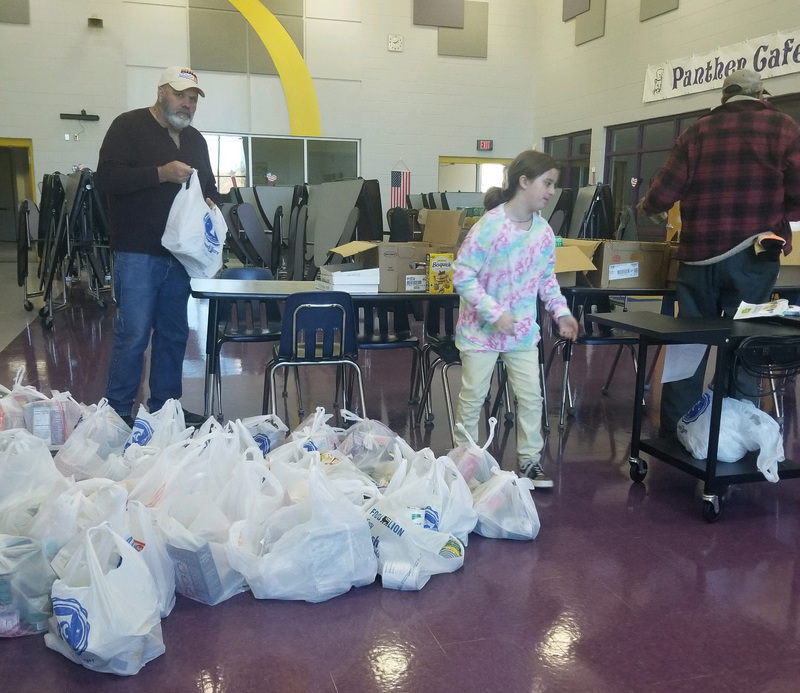 (Volunteers work to fill bags with canned goods and other food for Stuff the Bus 2022)
The Pulaski County Public Schools Transportation Department, paras and office staff members recently held a "Stuff the Bus" event to help support local families during Thanksgiving. Once again, the event was a huge success.
Stuff the Bus began many years ago, with the intention of helping provide a traditional Thanksgiving meal to families who may not otherwise be able to enjoy one. Families receive a turkey, canned fruits and vegetables, gravy, instant mashed potatoes, biscuit mixes, boxed stuffing, instant macaroni and cheese, cakes mixes, and paper products, along with other items.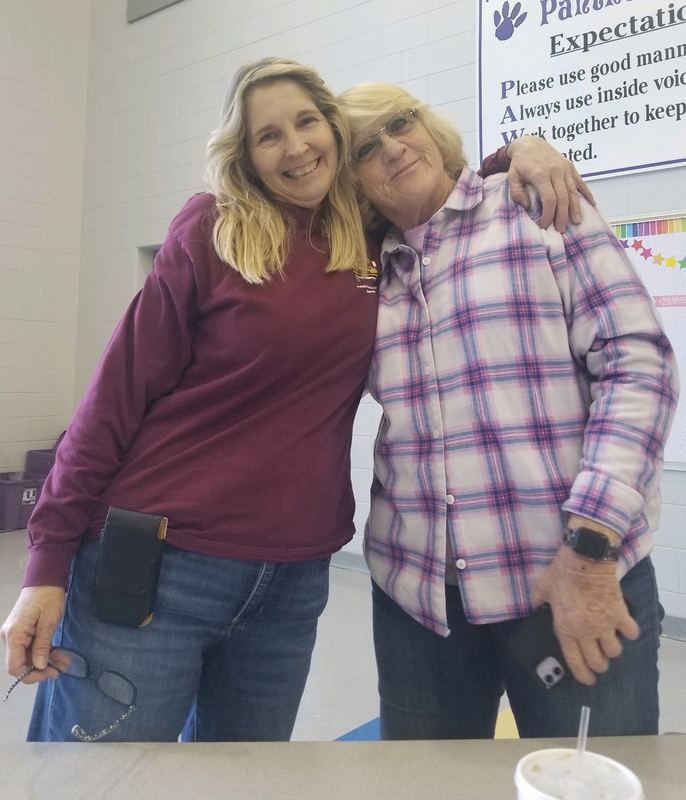 "This is a voluntary, community project that our bus drivers, paras, and office staff truly love," Tina O'Dell of the PCPS Transportation Department said. O'Dell, along with Gracia Nipper, helped spearhead the campaign. "It is a way for us to help ensure that families who are experiencing hardships will receive a turkey and other food items for Thanksgiving. We asked the local school counselors and administrators to develop a list of those families that would need this service this year. After that, we went to work gathering what all we needed."
While the event allowed individuals the opportunity to help out, several local organizations and businesses also stepped up.
"Food Lion and Food City in Pulaski, along with Kroger in Fairlawn have always been really great about helping us make this event a success," O'Dell said. "They have always been very helpful and courteous, and are always willing to help support our children and community in need. There were also several local churches and individuals who made donations, but asked to remain anonymous."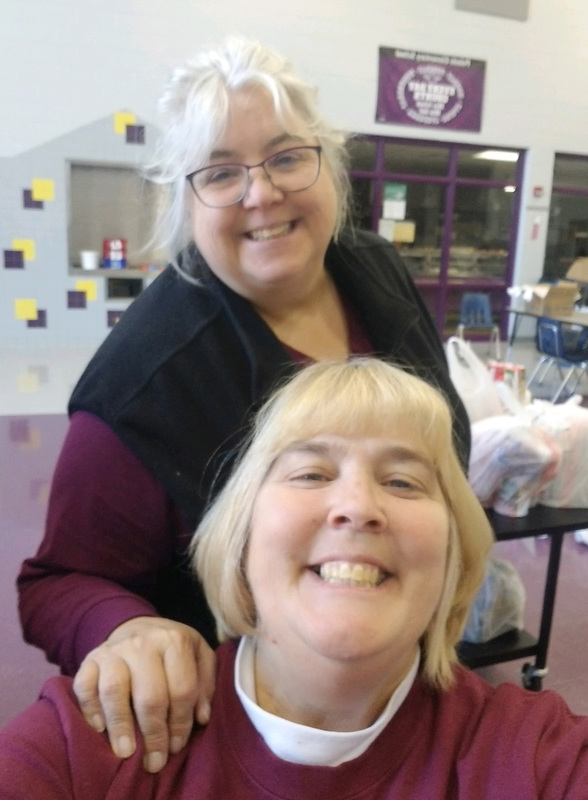 Donations were taken, either in food items or financial contributions, until November 16 this year. The families were notified and came to pick up their packages Saturday, November 19. This year, the effort was able to provide 200 families with a traditional Thanksgiving meal.
"We just want to thank everyone who helped us make Thanksgiving special for all of these children and their families," O'Dell said. "It was a community effort and another great example of how we take care of our own."