👉Immunization Clinics are coming up!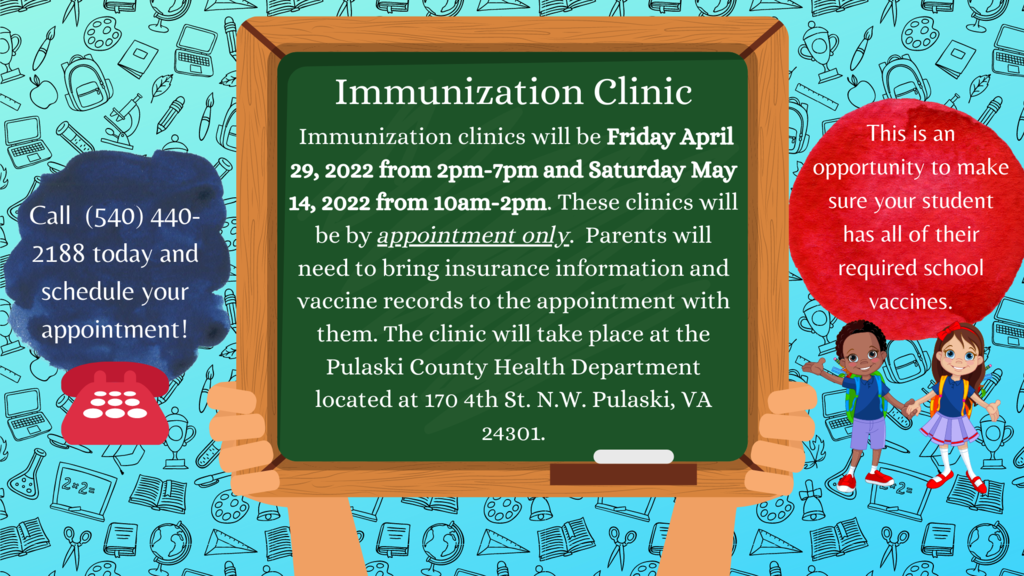 Visit Pat's Patch for all your plant needs.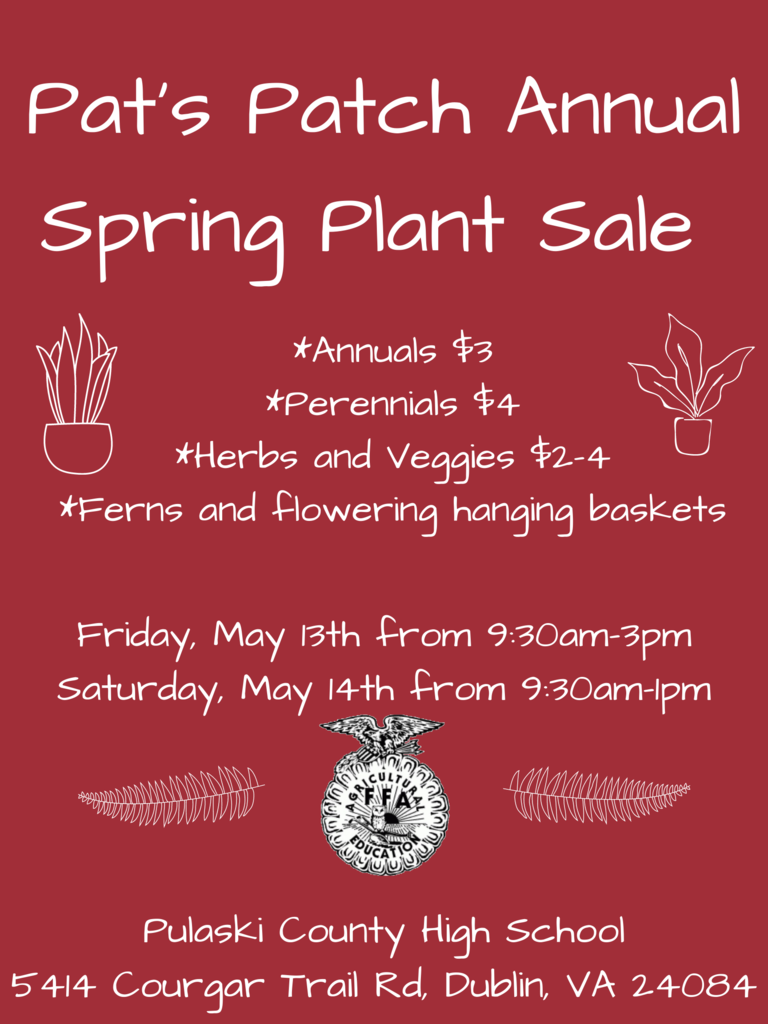 Please join us in the PCHS Little Theatre Thursday, April 21, at 6 p.m. for this important informational presentation. If you can't be there in-person, watch online on Facebook live!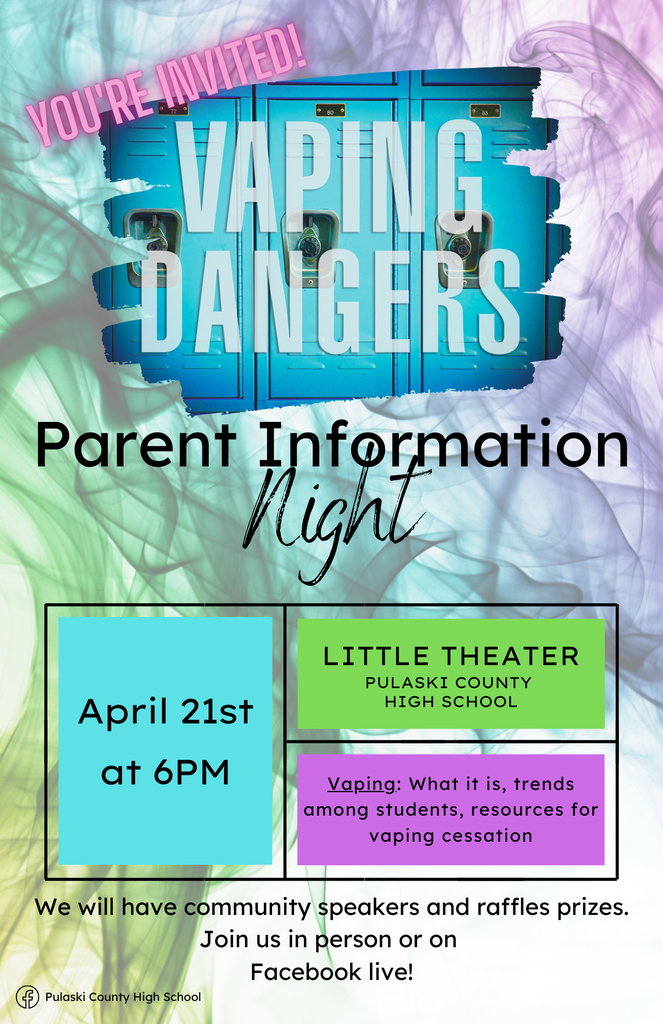 👉🐾We have been experiencing another glitch with the online payment system but we believe we have won the battle and it is ready to make payments. 💲💲Please try to make the payments again and thank you so much for your patience!!

👉Come out tonight for A Night at the Movies!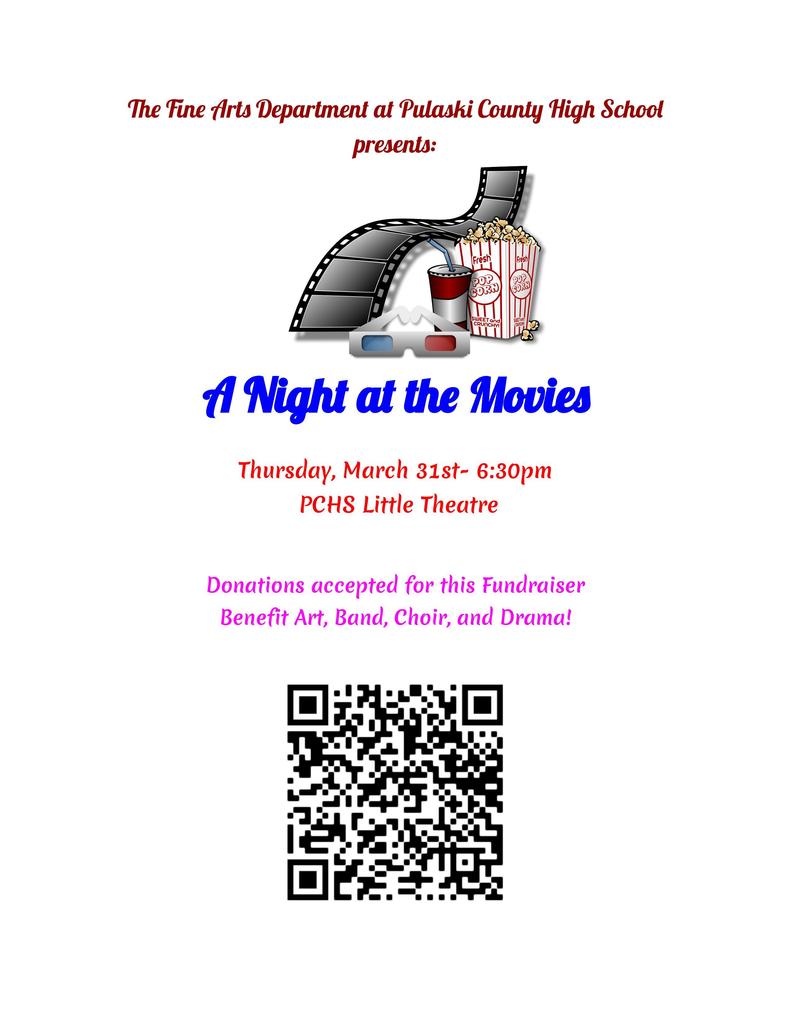 🐾💥🐾💥Congratulations to our Cougar of the Moment, Mr. Daniel Lawson. Mr. Lawson has stepped up during a difficult few weeks of change. He has volunteered himself to assist with instruction of students in need, going above and beyond to provide everything they need to succeed. He keeps a positive attitude despite the constantly changing demands. Mr. Lawson has been an example of Cougar PRIDE for everyone around

🐾🐾The glitch has been fixed!! Please pay for your Camp Cougar Tuition through your School Cash Online Account. We believe both CC 9 and CC 10 are up and running. If you need any extension for your deadline, please contact Ms. Miano! Thank you for your patience!! Deadline is April 8th.

Interested in Sideline Cheer? See tryout flyer below!👇

🐾💥💥Make plans now to attend . The play is based on the book series by Dave Barry and Ridley Pearson. It tells the story of how an orphan boy became Peter Pan and how a pirate named Black Stache became Captain Hook, Come visit the magical tale of Peter, Molly, Ted, Prentis, Smee and Back Stache swashbuckle their way through fun and adventures in Neverland. The play will be presented Friday and Saturday nights at 7:30 p.m. and Sunday at 2 p.m. March 25-27 and April 1-3. Tickets are $7 each or 5 for $25. They are available at the door or online at pcva.schoolcashonline.com Please contact Jeff McCoy if you have any questions regarding the performance.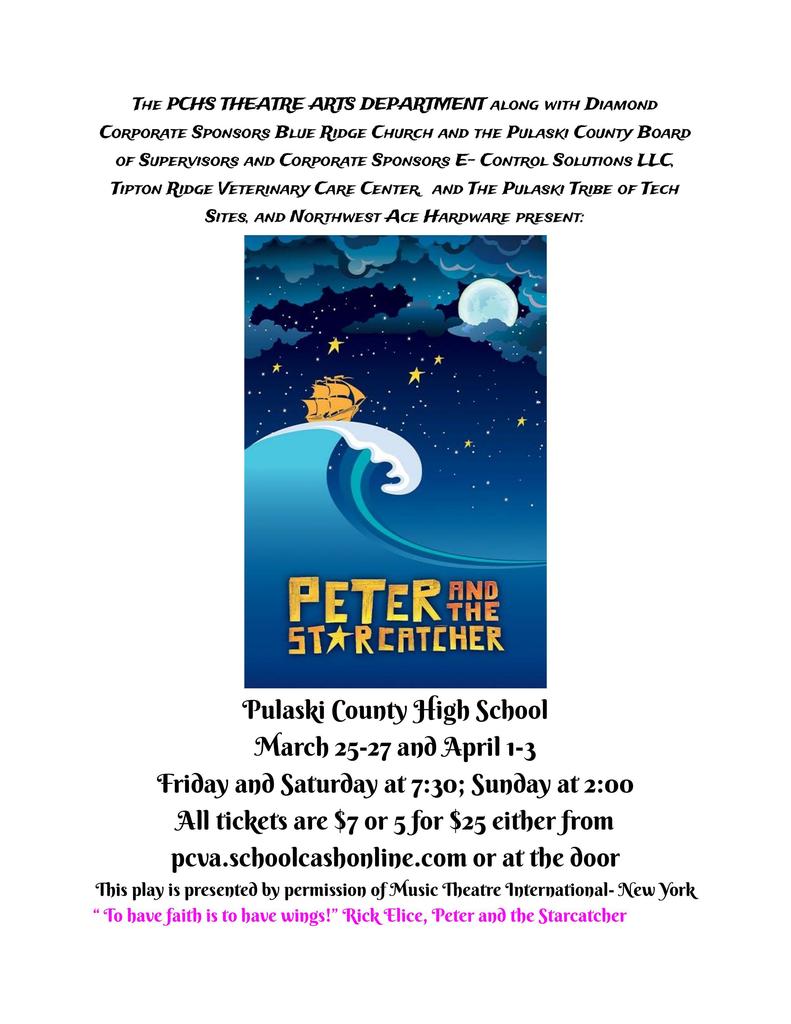 👇👇Attention parents of current Juniors!!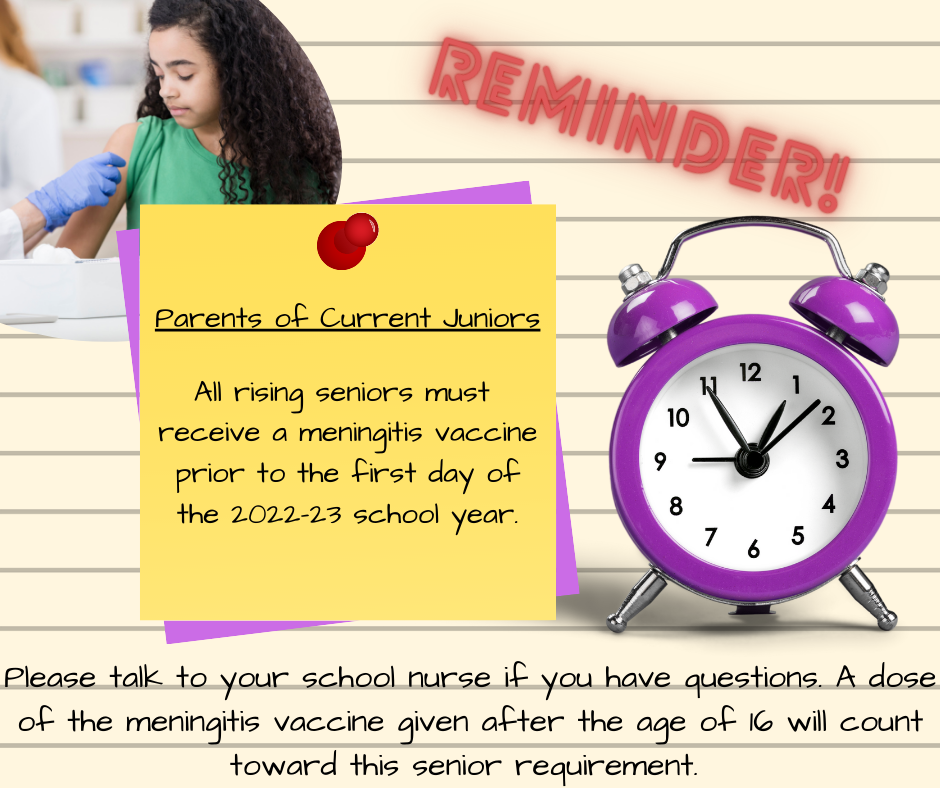 🐾10th grade students that governor's school applications are due to the school counseling office TODAY! Teacher recommendations are also due today.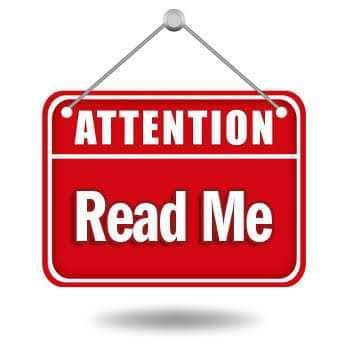 Check out PCHS CTE Student student Anthony Eller sawing pine lumber Maker Lab 3.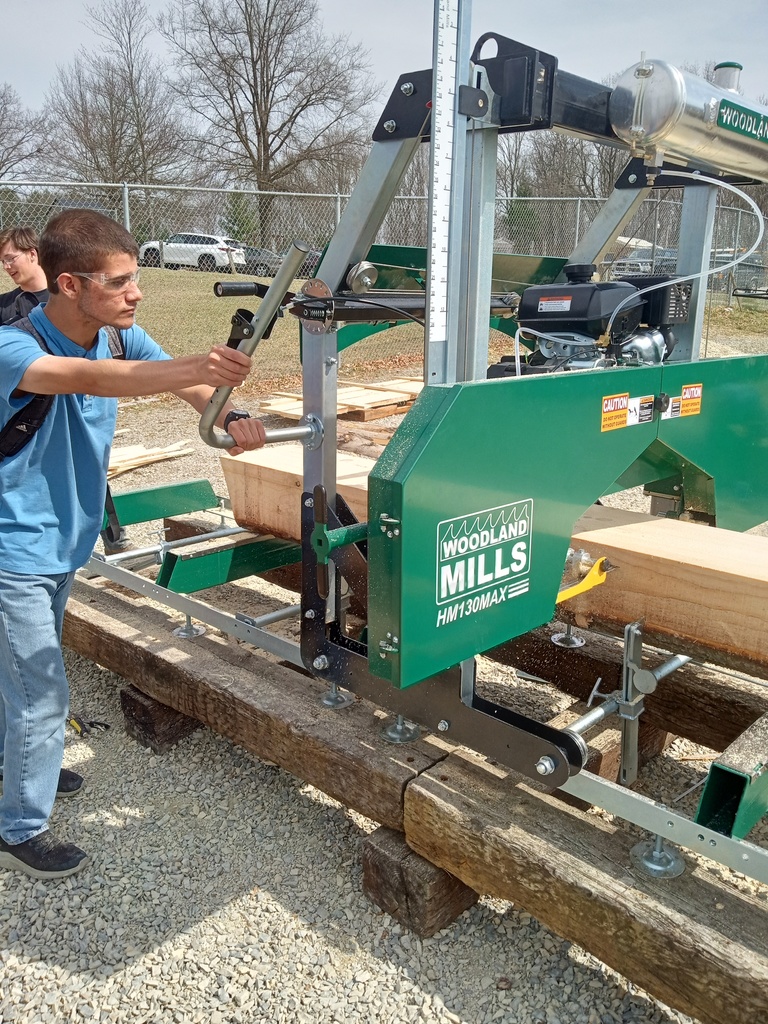 💥We rocked our socks off at PCHS today in honor of Down's Syndrome awareness day!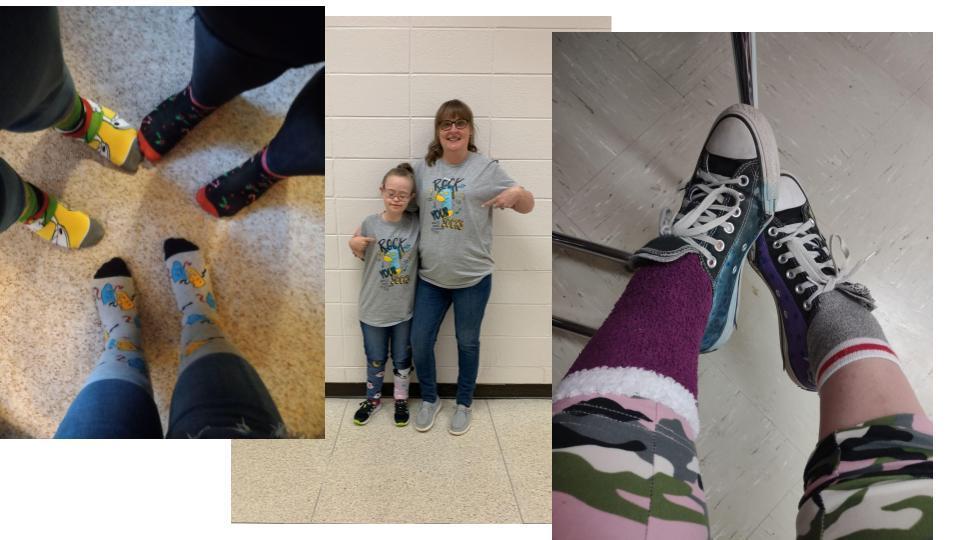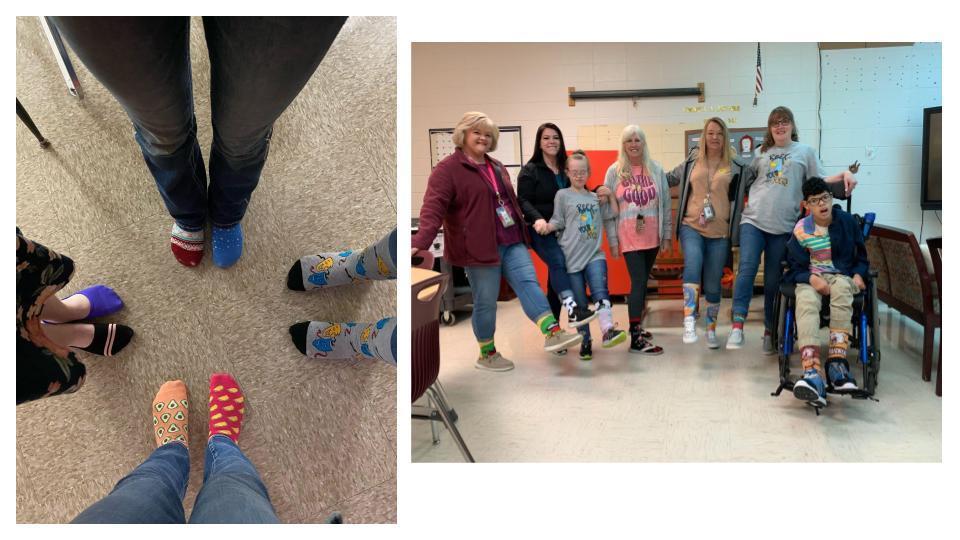 💥Attention 10th grade students: SWVA Governor's School applications are due to Ms. Pratt by the end of the day on Wednesday, March 23.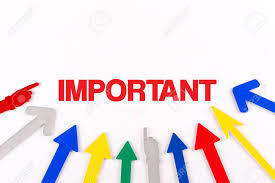 SOL Testing is coming up! Please be sure to see the time and dates for those testing below.

Congratulations to the Culinary Arts students who placed third in the Virginia ProStart Invitational last Friday. Our culinary team consisted of Alex Sealander, Alexis Vogel and Isabella Altis. With this achievement, the students have earned scholarship money to attend culinary school for post secondary education. The competition was sponsored by Virginia Restaurant Lodging & Travel Association Educational Foundation and the National Restaurant Association. Each team had one hour to prepare a meal consisting of an appetizer, entree with two sides and a dessert. The only heat source provided was two butane burners. No electrical appliances allowed! ProStart is the career building program for high school students who are interested in culinary arts and restaurant and foodservice management. Throughout a two year period, they study in the classroom, participate in mentored work experiences, and test their skills in local and national competitions.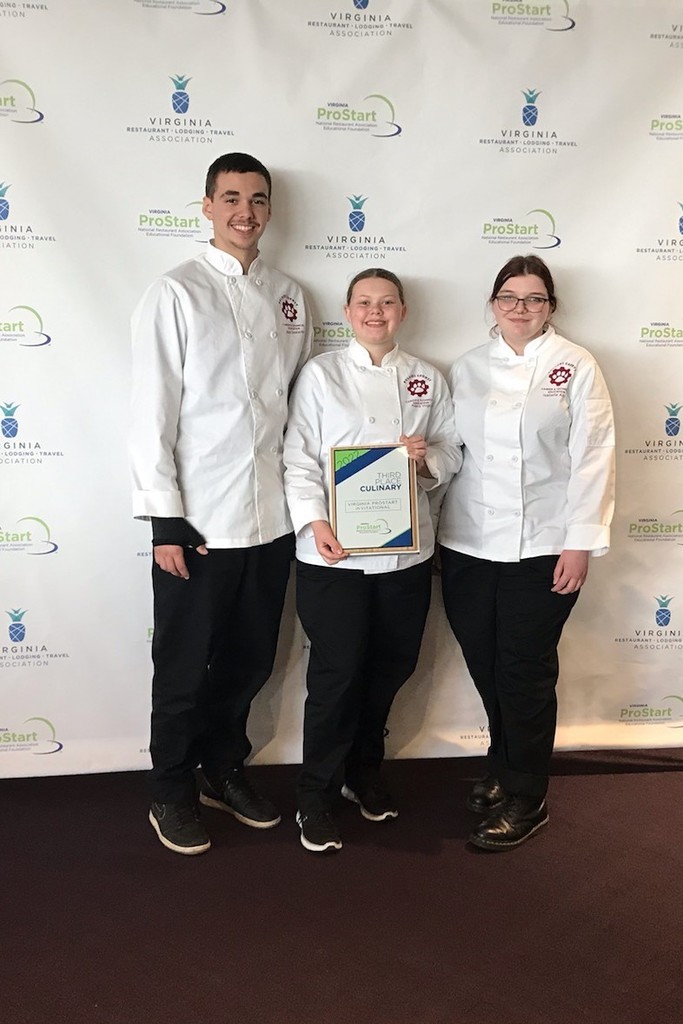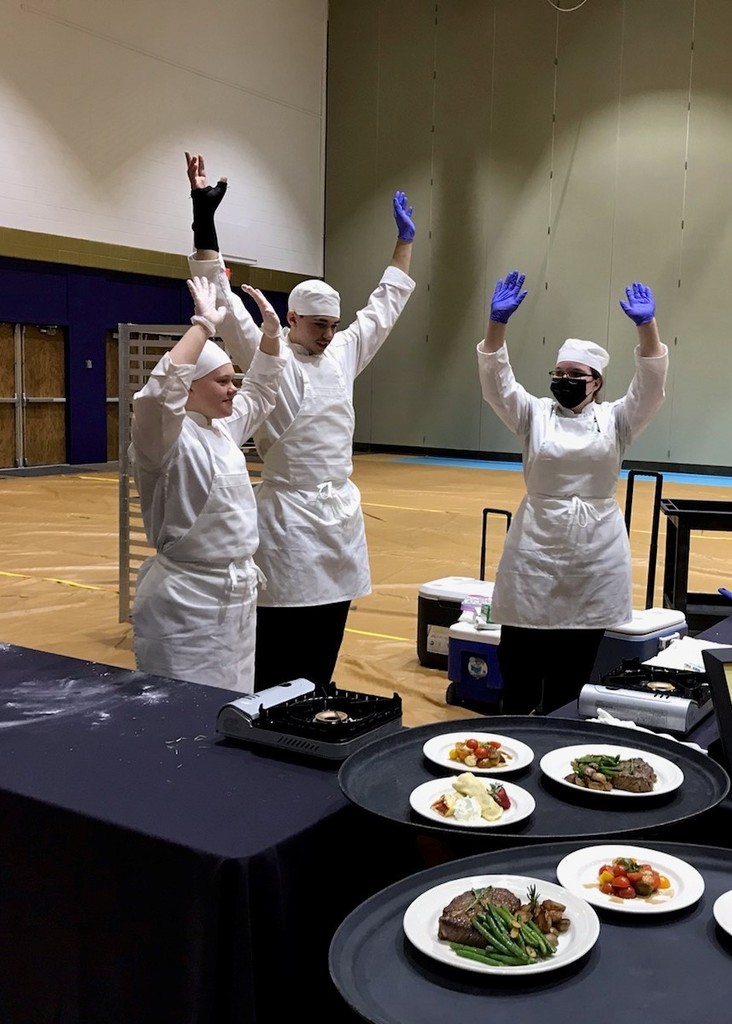 Pulaski County High School, in conjunction with LewisGale Hospital Pulaski, will again be providing sports physicals to Pulaski County Public School students who will be enrolled in the 6th through 12th grades during the 2022-2023 school year. The physicals will take place at PCHS in the Career and Technical Education Building on Wednesday, May 4, beginning at 3:20 p.m. The cost will be $10 dollars and students should arrive with their Virginia High School League physical form (pages1, 2 and 4) completed and signed by both student AND parent/guardian. Parents, please be aware that to participate in school sports during the 22-23 school year, student physicals MUST BE DATED 05/01/22 OR AFTER. Physical forms are available in the front offices of Pulaski County High School and Pulaski County Middle School, or can be printed at vhsl.org In an attempt to expedite this process, the start time for current PCHS students is 3:20 p.m. Current middle school students should arrive no earlier than 4:15 p.m. to prevent overcrowding and congestion.

Congratulations to PCHS junior Diego Turner, who just finished in second place in the NATION at the 2022 Adidas Track Nationals in Virginia Beach. Diego recently won a VHSL State Championship in shot put during the indoor track and field season.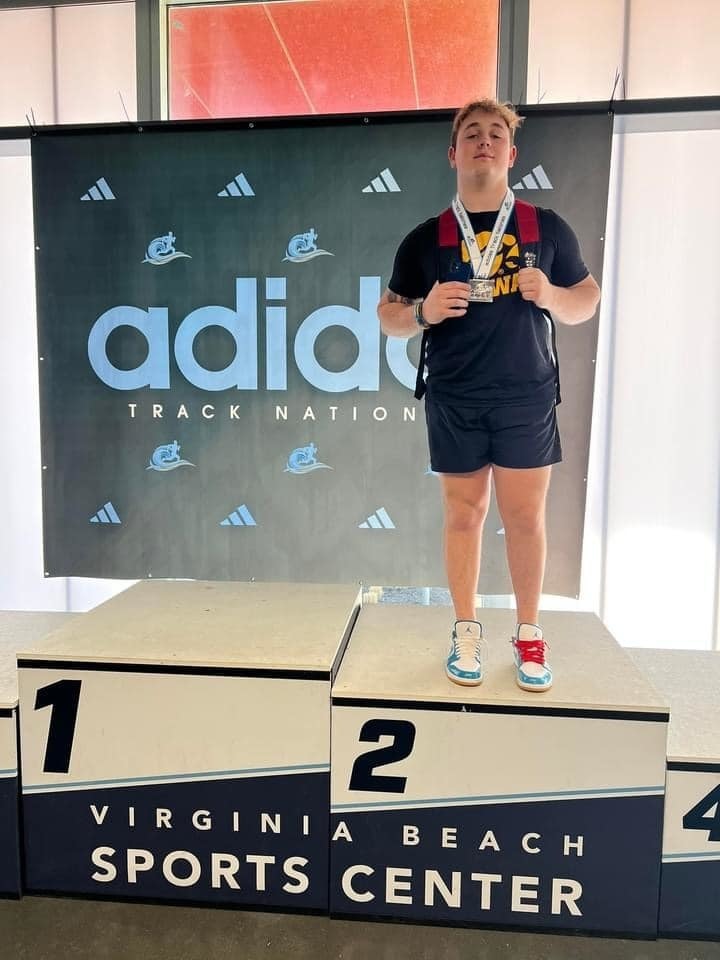 Transportation Announcement- Bus 64 will be running 30 to 40 minutes late on its morning routes for Riverlawn Elementary and Pulaski County High School.

The Pulaski County School Board budget approval meeting has been rescheduled from Wednesday, March 16, 2022 to Wednesday, March 30, 2022 at 5:30 p.m. due to the fact that there has not been an approved final budget from the Virginia General Assembly. The meeting will be held at the Pulaski County School Board Office.