Thank you for your service!
Thank you for your service!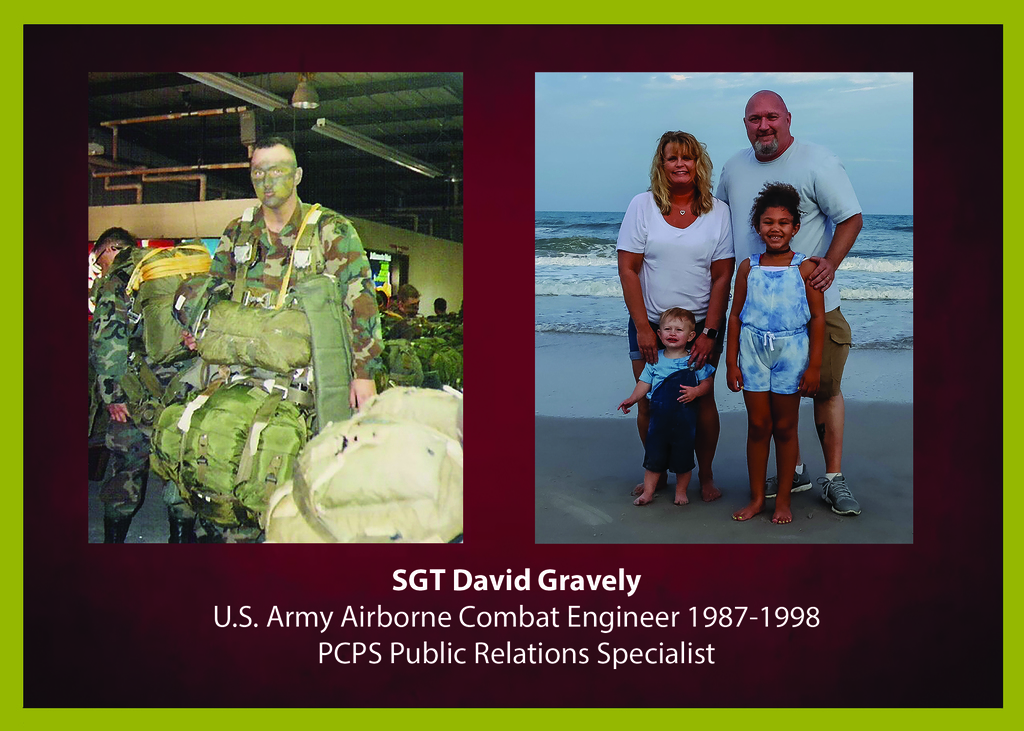 Thank you for your service!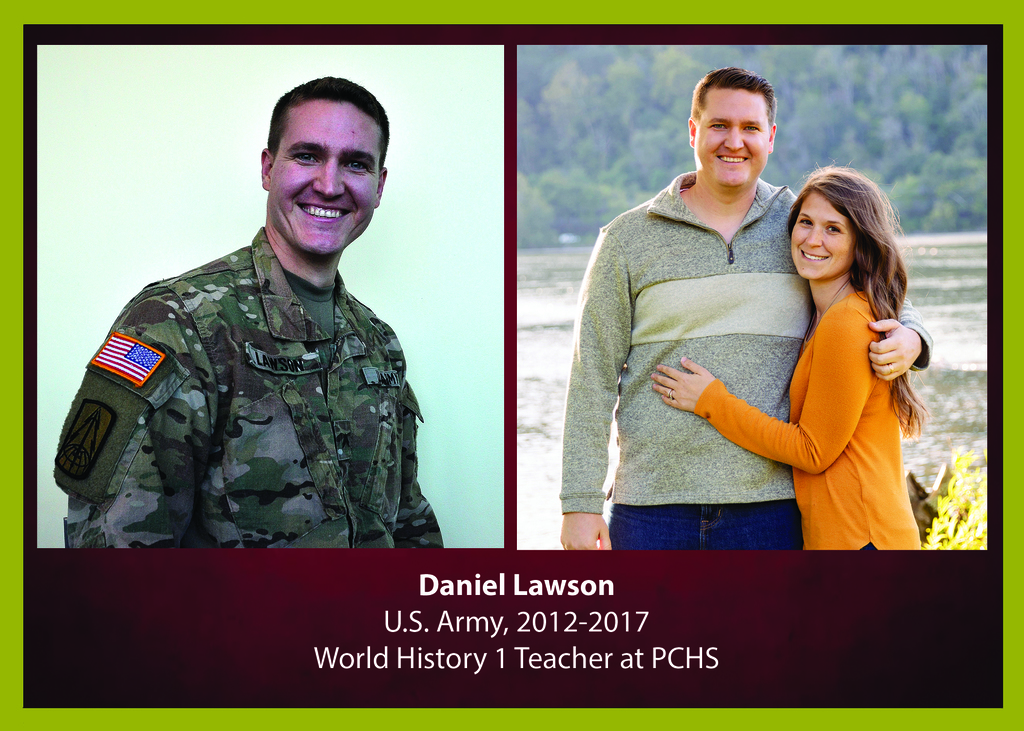 Thank you for your service!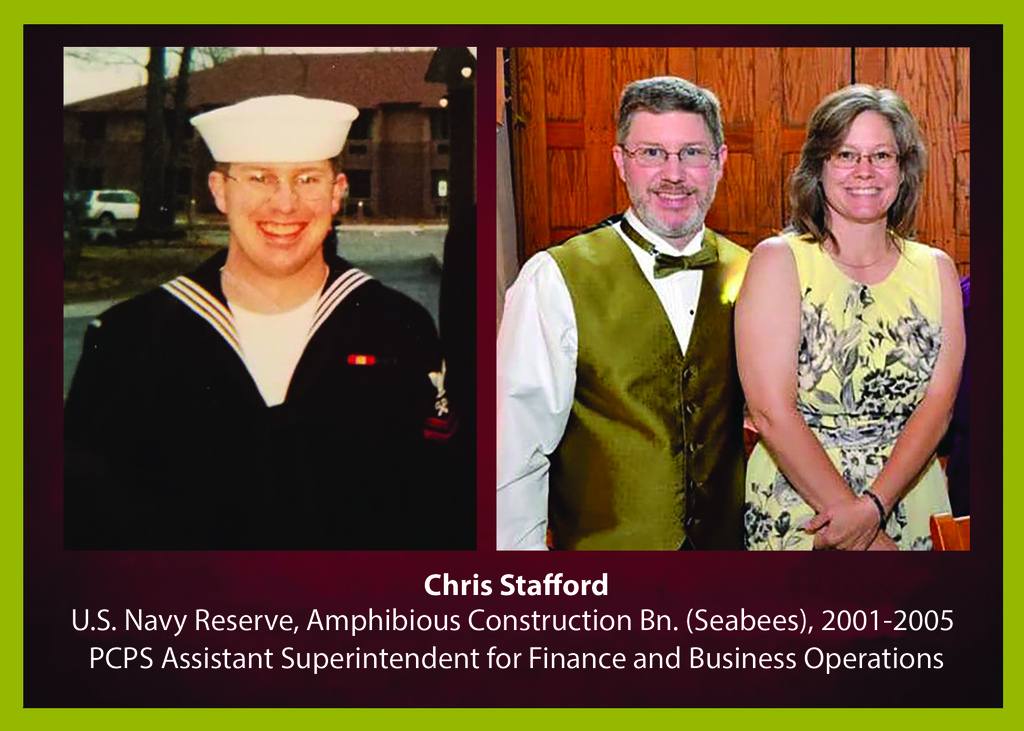 Members of the PCHS Early Childhood Development program took some time to make a poster recognizing and thanking all of those who have served in the military on Veterans Day. Great job little Cougars!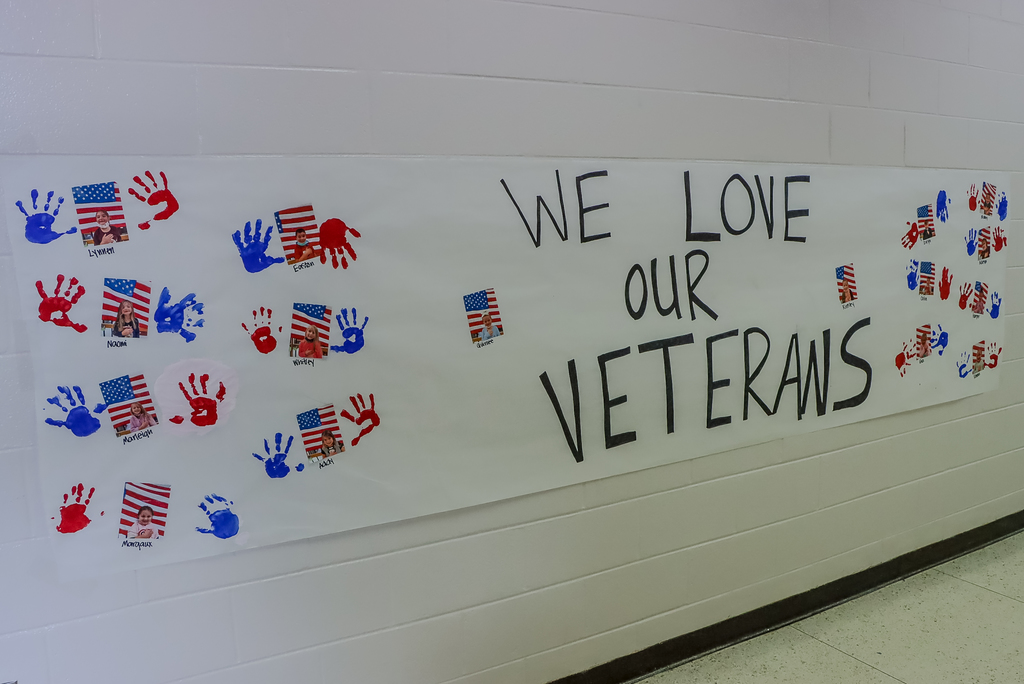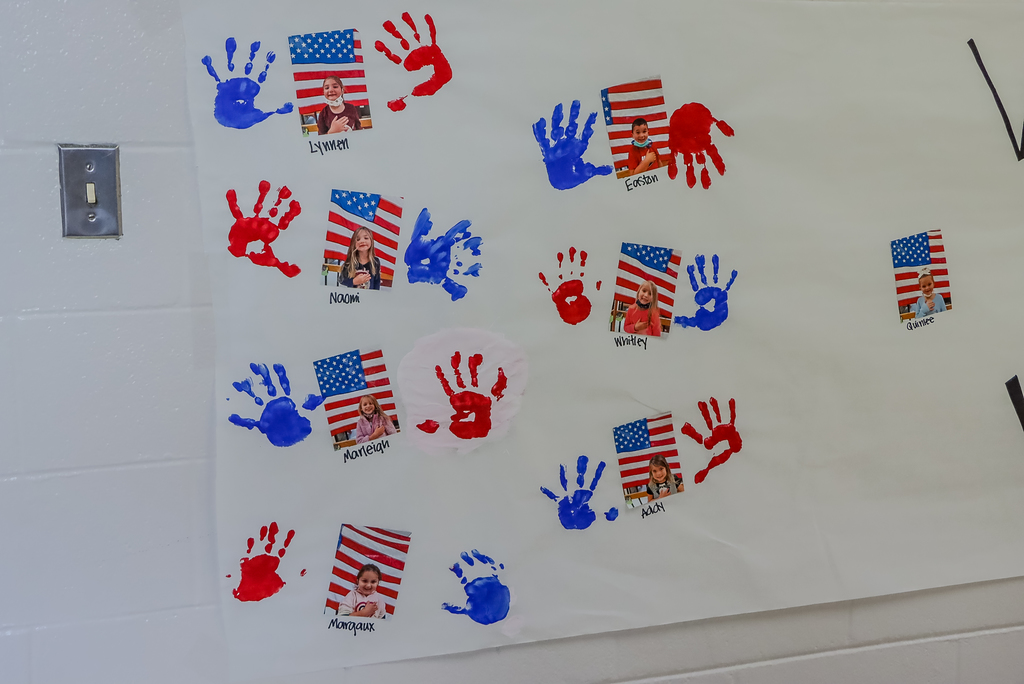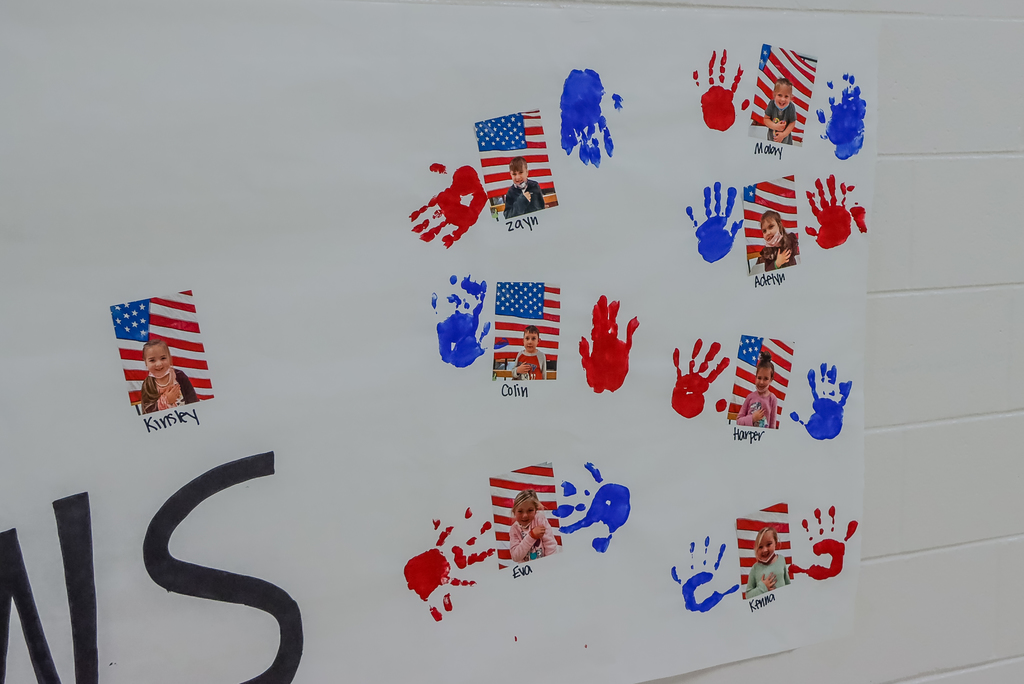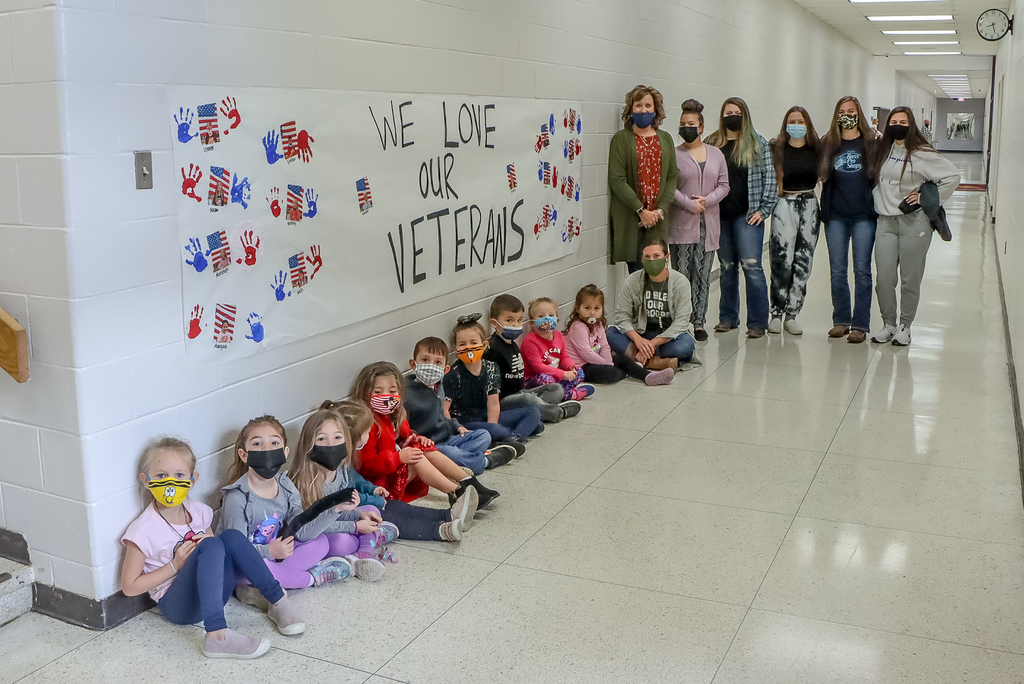 Thank you for your service!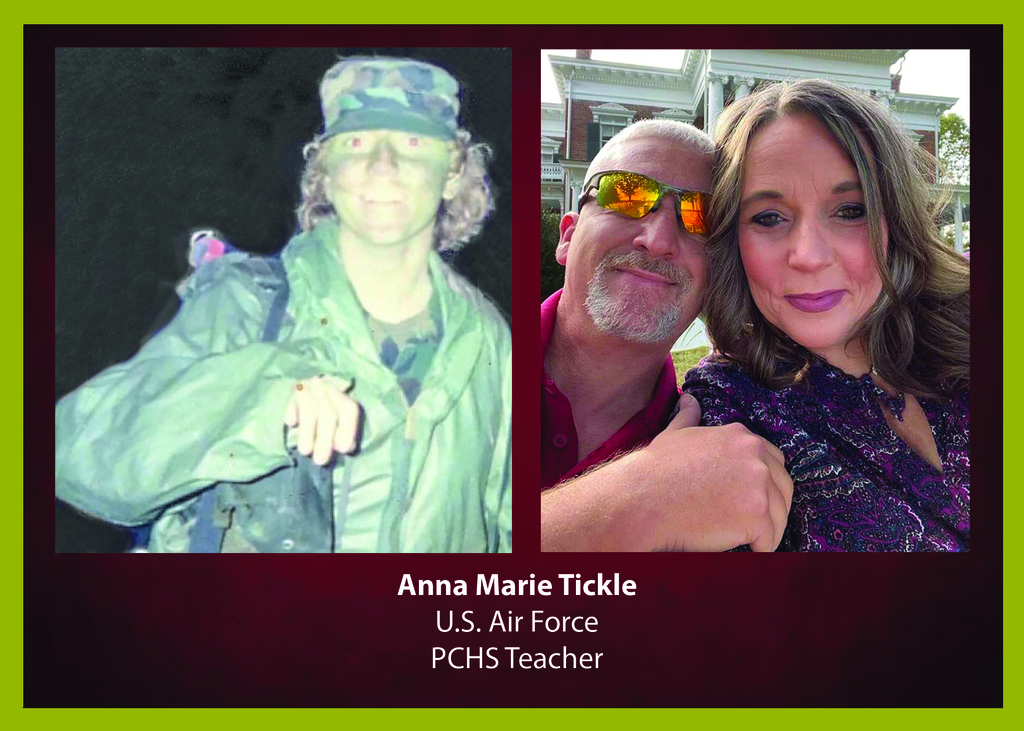 Thank you for your service!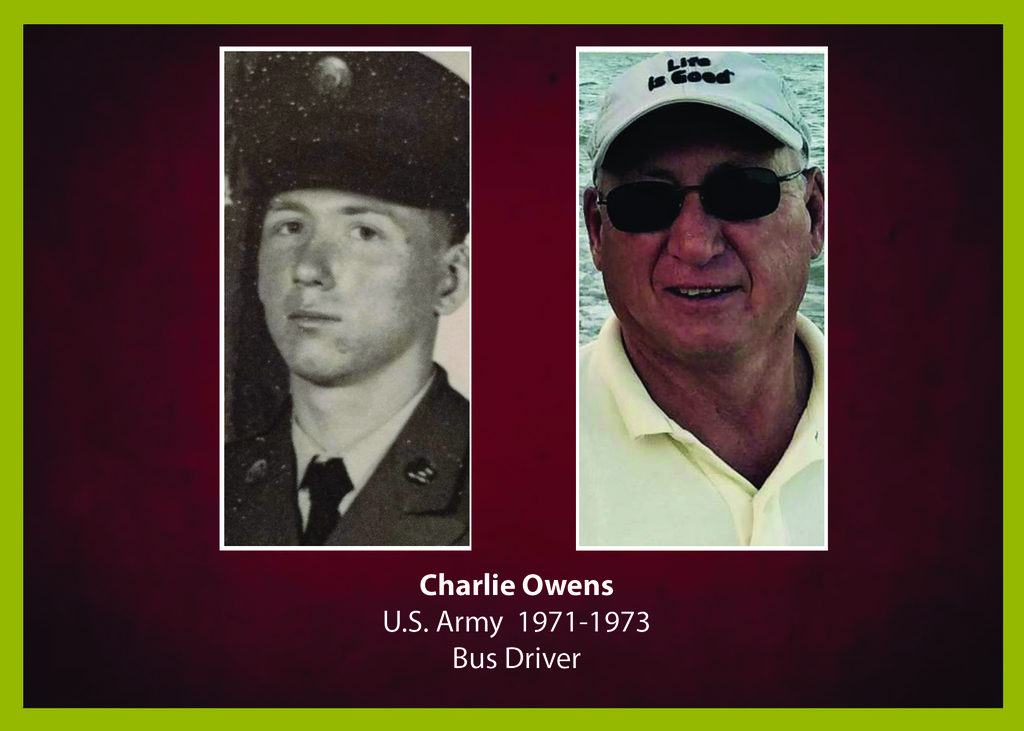 Thank you for your service!
Thank you for your service!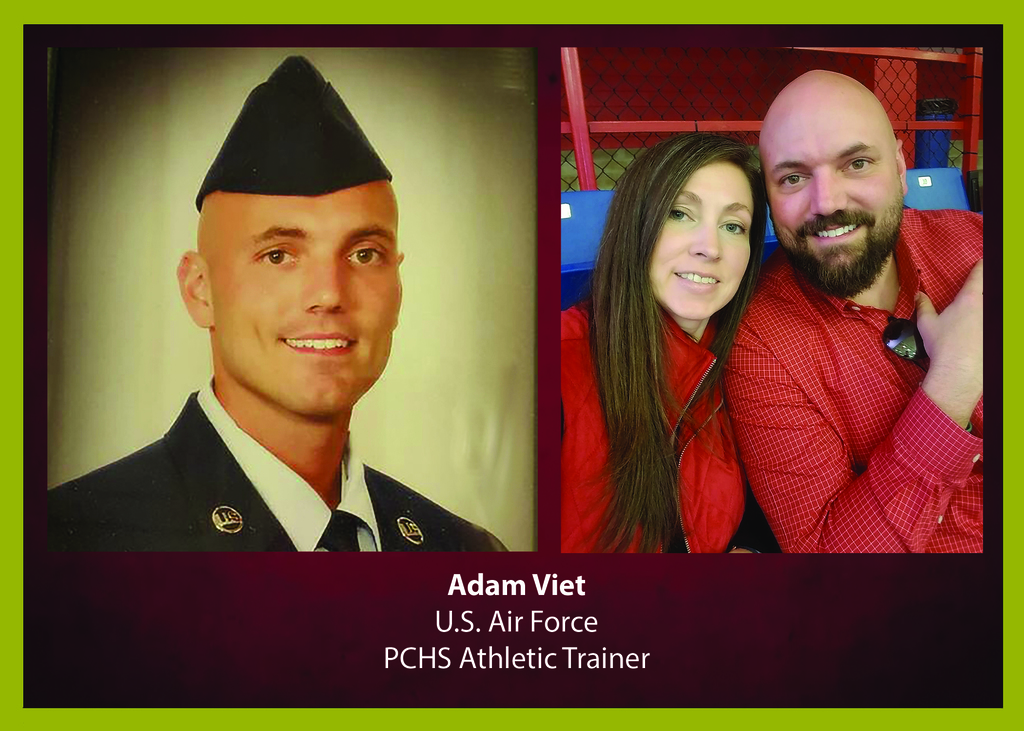 Pulaski County Public Schools would like to publicly thank all of those who have served our country in the Armed Forces. No matter which branch or job, we appreciate the sacrifices you all made in the name of defending our freedoms that we enjoy each day. We also recognize all of those PCPS Alumni who have served or are currently serving. Today, throughout the day, we will also be posting photos of PCPS employees who have served. We hope to find out who all of our Veterans are eventually so that we may recognize them appropriately, but as of this moment we have found 11 PCPS employees who are also Veterans. We will begin posting those photos within the hour. Happy Veterans Day!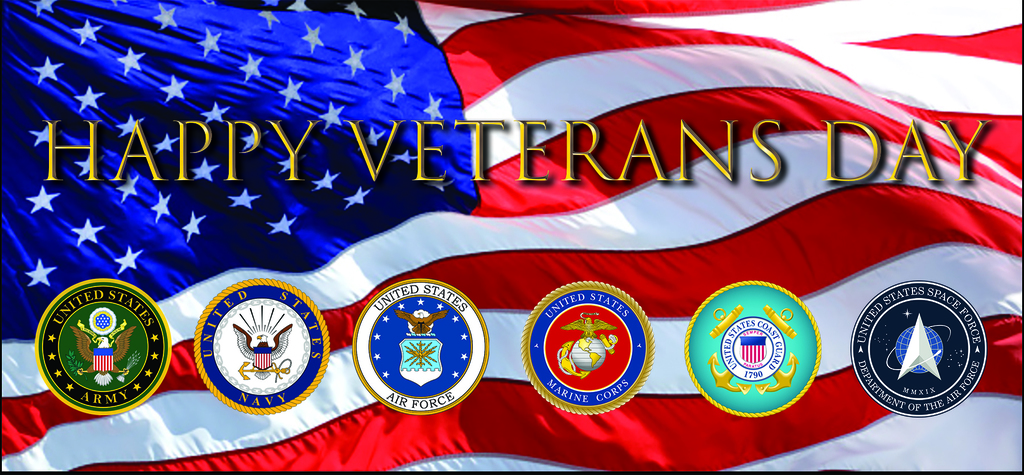 The PCHS Fine Arts Department will be presenting a Veteran's Day Concert on Thursday, November 11. Make plans now to attend.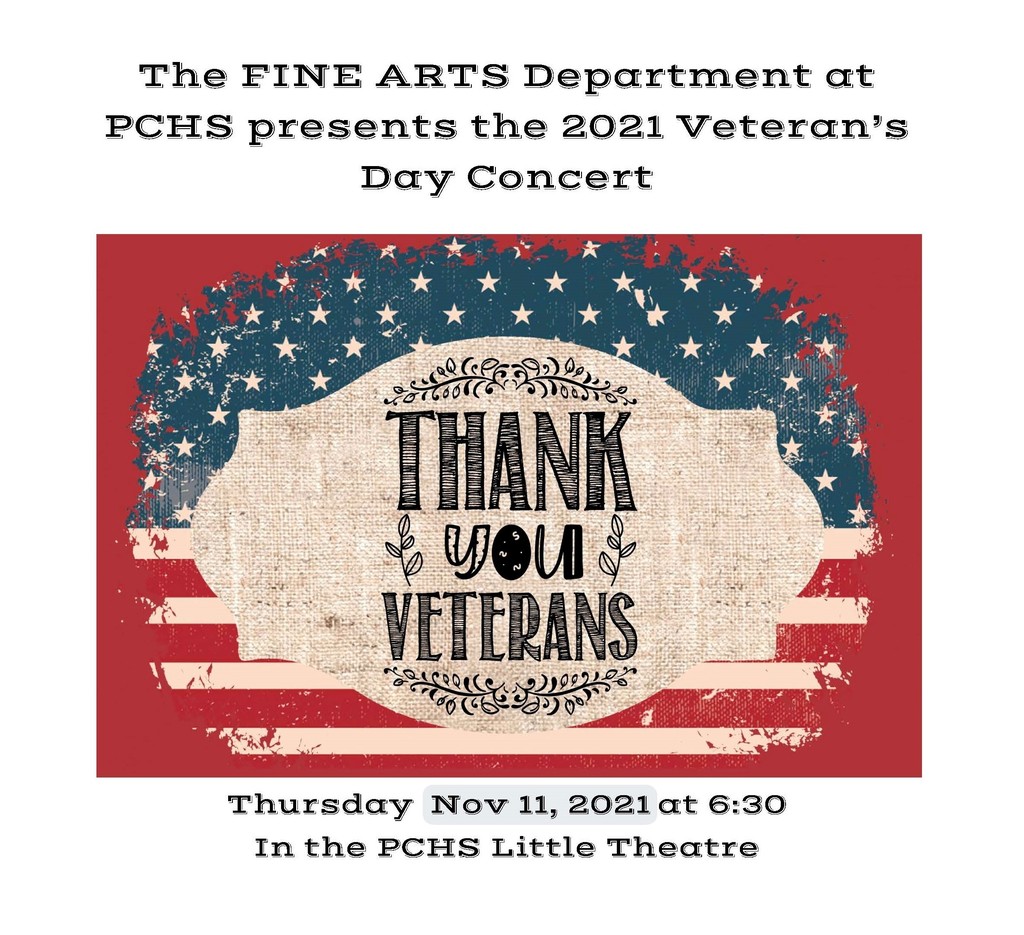 Arora named Senior of the Month Pulaski County Public Schools and Pulaski County High School are pleased to announce Arushi Arora as Senior of the Month for November 2021. Arushi is the daughter of Amit and Monika Arora of Dublin. Arushi's nominator stated that she greets front office staff every morning with a hello and a smile. She is eager to help out where needed and always goes about her work with a positive attitude. Arushi extends that positivity to her classmates. She has been witnessed striking up a friendly conversation with students she doesn't know. Academically, she is a strong student and can be seen studying in the front office in between her front office aide assignments. Arushi exemplifies Cougar Pride! Upon graduation, Arushi plans to attend a four-year university majoring in pre-med or biology. Arushi serves in many clubs holding a leadership role in all of them. Currently she is reporter for HOSA and Red Cross, as well as parliamentarian for the National Honor Society. Arushi is also captain of the Science MACC team. In her free time, Arushi enjoys reading, hanging out with friends and in warmer weather enjoys badminton.
Latsch named Teacher of the Month Pulaski County Public School and Pulaski Elementary are proud to honor Crystal Latsch as Teacher of the Month. Mrs. Latsch is currently teaching second grade at PES. She has been teaching for 13 years, with five of those being at Pulaski Elementary. Mrs. Latsch is known to be an exemplary teacher in times of hardship. She serves on various committees and goes above and beyond her normal duties. She is always willing to help out in areas of need and does so with the kindest heart. She is "looping" this year, volunteering to move up a grade with her students. You will not find a more dedicated teacher in PCPS than Mrs. Latsch. Pulaski Elementary is grateful for her constant positive attitude and dedication. She and her husband, Wayne, have two children, Abby and Zack. Her hobbies include spending time with family, church, scrapbooking, and puzzles of any kind. Congratulations to our teacher of the month, Crystal Lastch.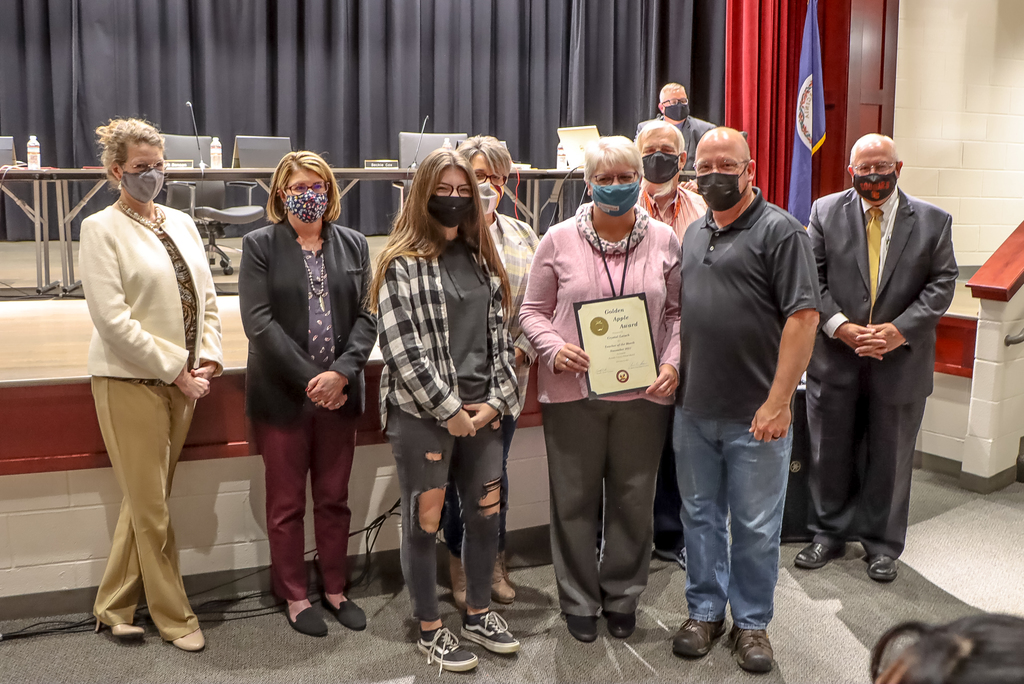 Secrist named Employee of the Month Pulaski County Public Schools and Pulaski Elementary are proud to announce that Kim Secrist has been selected as the November Employee of the Month. Mrs. Secrist has been at Pulaski Elementary for 12 years. Last year she was promoted to Cafeteria Manager. Her husband is Rick, and she has two daughters, Kassidy and Keslyn. In her spare time, she dedicates every minute she has to her girls and basketball. Mrs. Secrist is usually one of the first people to arrive at the school each morning. She communicates with faculty and staff on a daily basis. The school never knows when the cafeteria is understaffed because she manages the cafeteria so efficiently. She adapts well to constant change, and always has a positive attitude. She interacts with everyone in the building in a friendly manner, and sees that each student's needs are met. What is also equally important, is that she helps make the principal happy with his dietary needs. We are thankful for her impressive work ethic, and we are lucky to have her in our building. Congratulations to our employee of the month. Kim Secrist.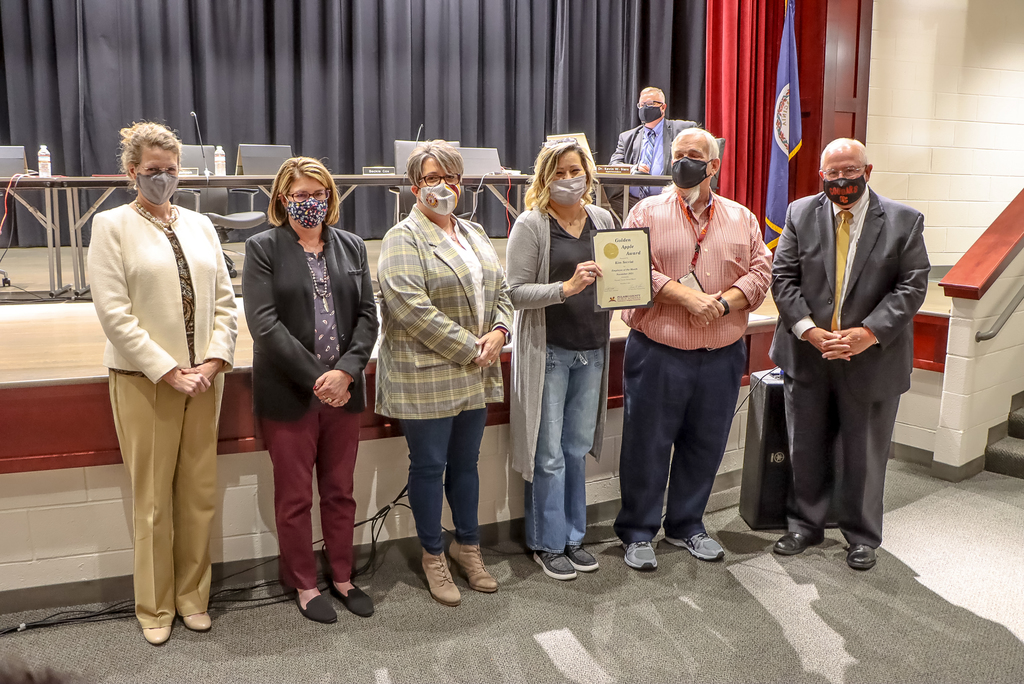 Pulaski County Public Schools and Pulaski Elementary School were pleased to have Timothy (Timmy) Talbert lead us in the Pledge of Allegiance. Timmy is a second grader in Mrs. Wilson's class, and is the son of Crystal Talbert and the Late James Talbert. He has a sister, Alexandria. Timmy loves YouTube videos and cannot turn down the chance to play any type of video game. He is currently interested in researching and playing the piano. His favorite foods are pizza and tacos. When in school, Timmy is a student who loves learning, and has never met a stranger. He loves sparking up conversations with adults as well as his peers. Quite simply, his personality makes others feel special and he always puts a smile on others faces.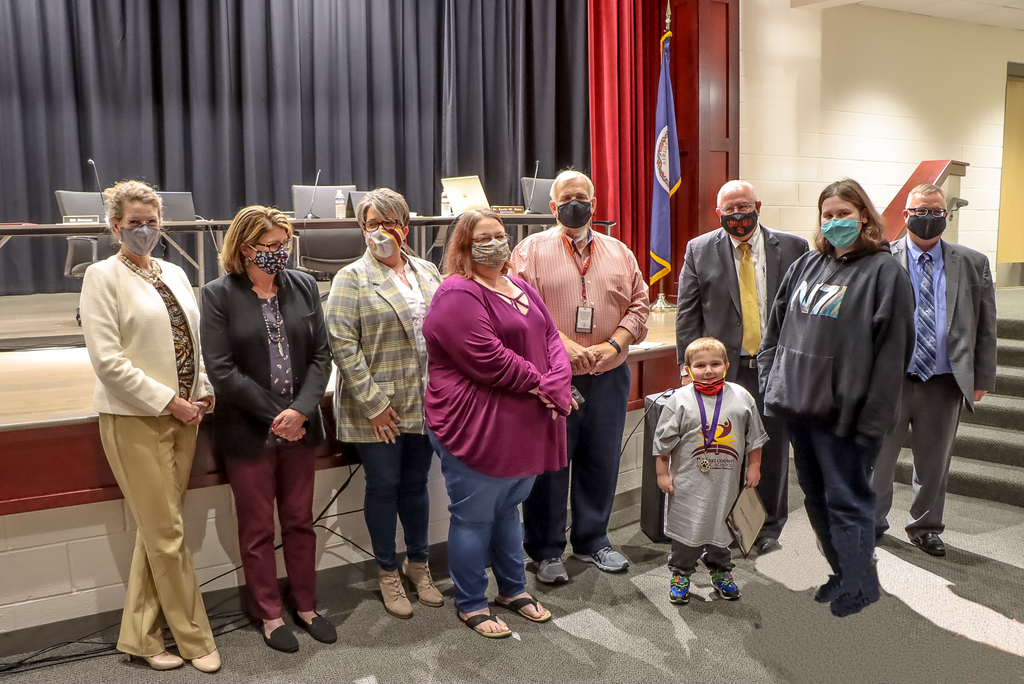 Each year at Dublin Elementary School, students take time to decorate the side fence in recognition of the many sacrifices our Veterans make to protect our freedoms and way of life. This year, with cups donated by first grade parents, the students posted this message on the fence. Great job Shamrock students, and thank you to all of our Veterans!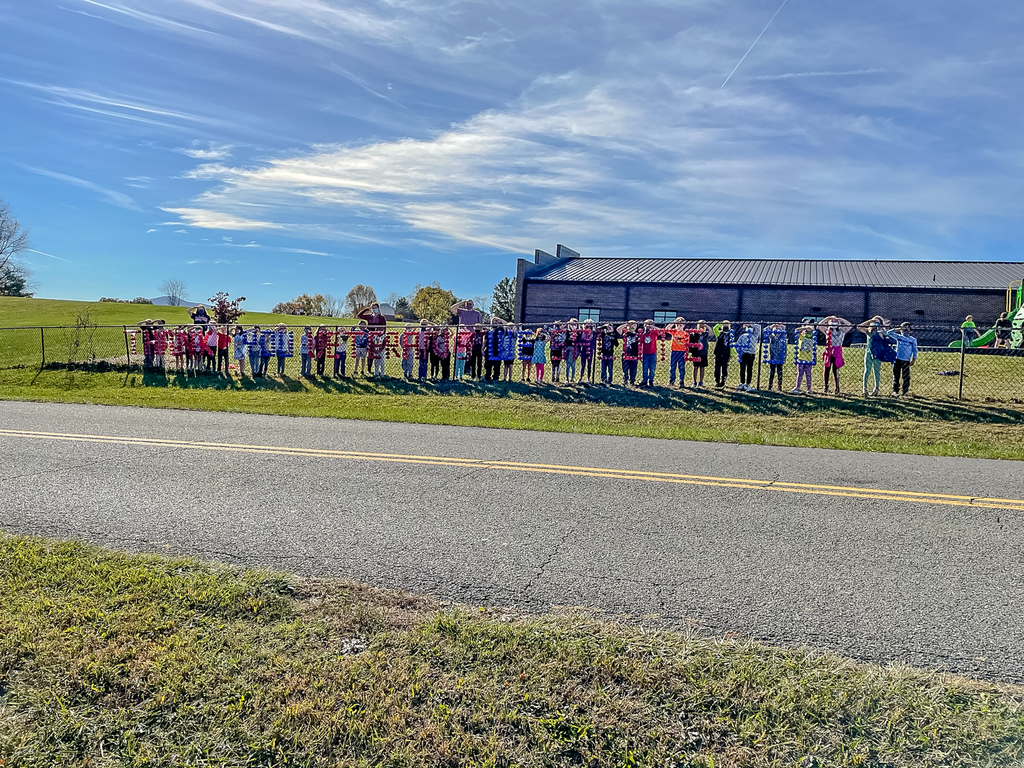 Critzer students helping support United Way Critzer Elementary School students have been working hard recently in support of the United Way. There has been a fundraiser, which began November 3. Students have cards that will recognize each donation and will hang in the school. The Critzer Critters were determined to prove that "United We Can!" The students were scheduled to continue collecting donations through Monday, November 8. The United Way of Southwest Virginia covers Lee, Scott, Wise, Russell, Dickenson, Buchanan, Tazewell, Washington, Smyth, Grayson, Wythe, Bland, Carroll, Giles and Pulaski counties, as well as the cities of Norton, Bristol and Galax. The United Way works to assist in the health, education and financial stability of every person in Southwest Virginia, because they are the building blocks for a good quality of life. In this photo we see several of the students with Mrs. Dillon showing a few of their cards. Great job Critters!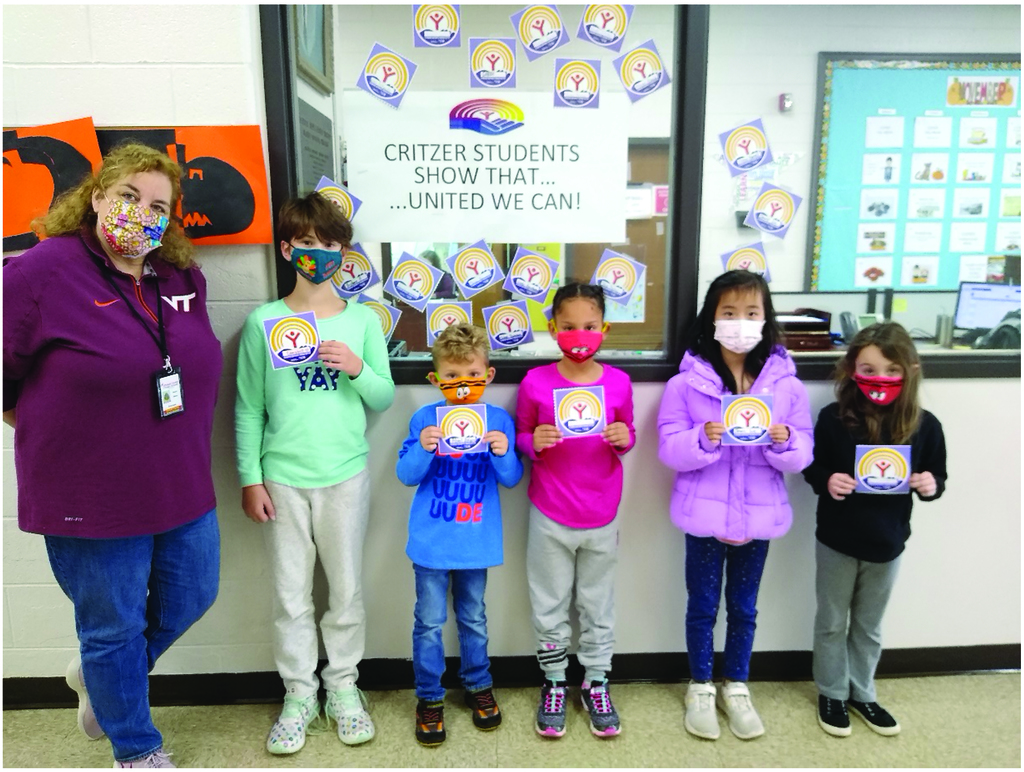 Come join our team!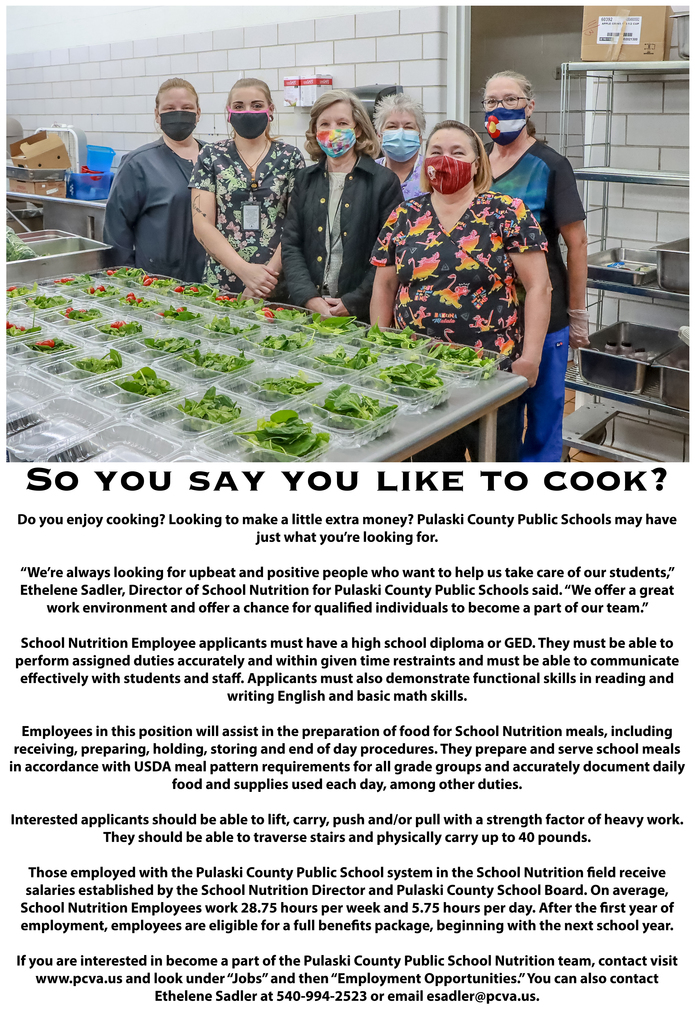 Congratulations to the PCHS Theatre Arts Department! Saturday, they earned second place at the Virginia High School League One Act Play sub-regional competition at Blacksburg High School. With that, they'll now move on to the regional competition at Jefferson Forest Saturday, November 20. We are incredibly proud of our students and how they have represented our school system. Keep up the great work and break a leg at regional!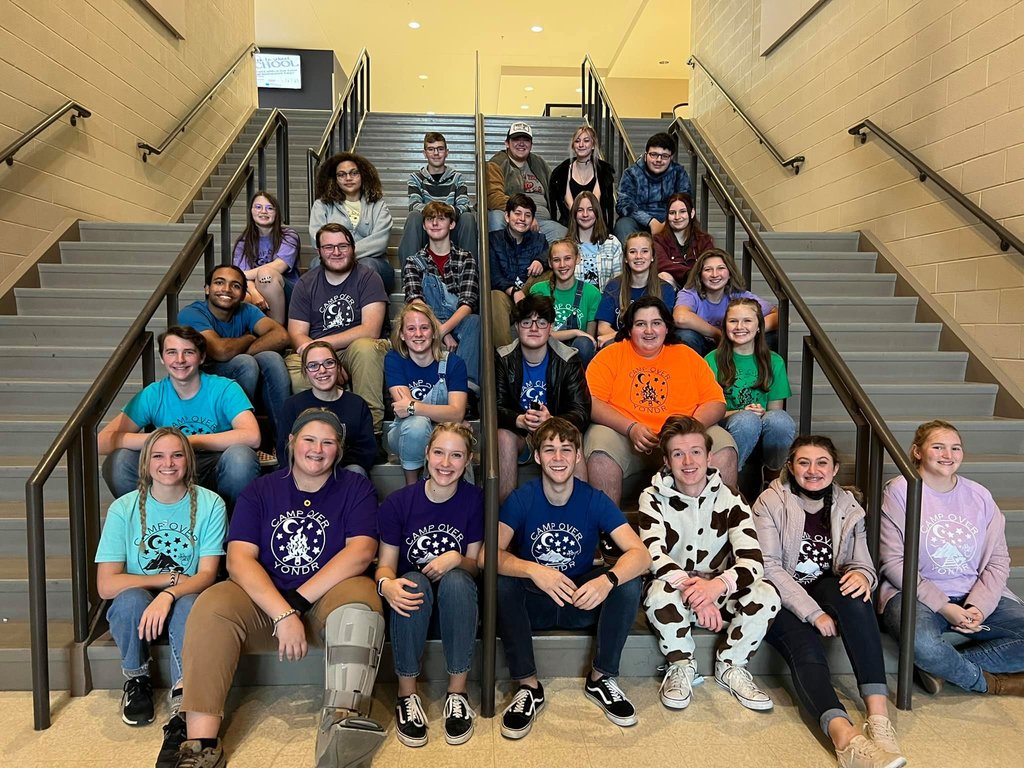 Good luck to the PCHS Competition Cheer squad! They have hit the road on their way to the VHSL State Meet, which will be Saturday, Nov. 6, at the VCU Siegel Center in Richmond. LET'S GO COUGARS!!