Transportation Announcement- Students who ride bus 80 will be ridding bus 90 on Thursday, August 11, 2022. All times should remain as scheduled.

Pulaski County Public Schools is proud to recognize Matt Jackson of the Operations Department. Recently, Jackson was put into a position that added many additional duties to his daily routine. He stepped up to the plate and performed all tasks in a manner that not only accomplished each mission, but also reflected positively on our school system and Operations Department. His tireless efforts and strong work ethic allowed him to continue to be a positive force in his department and in our schools.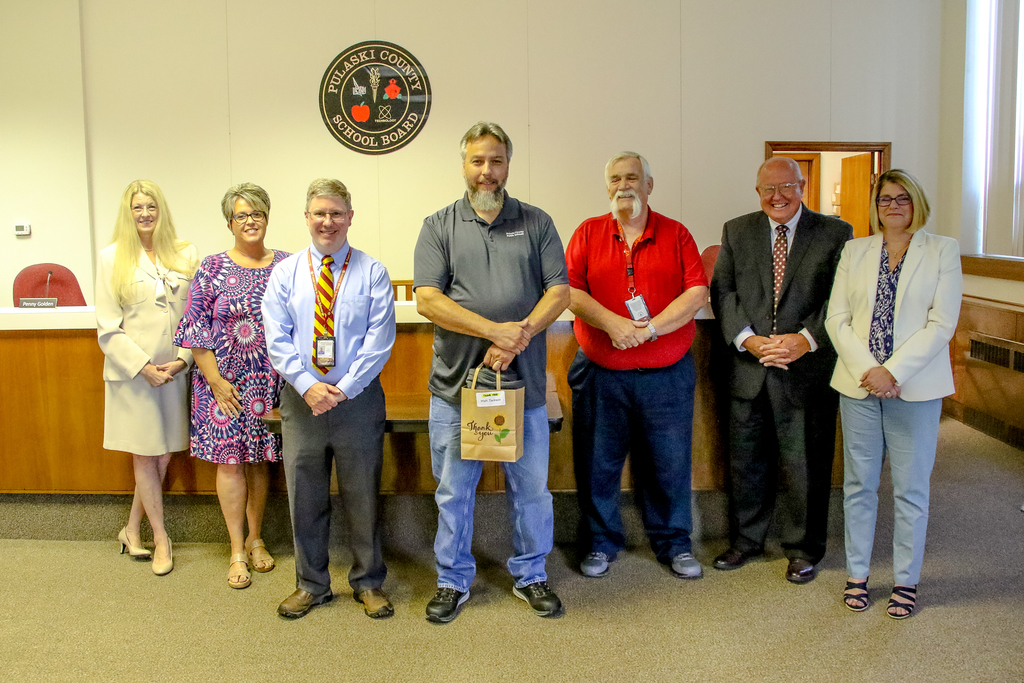 Congratulations to the PCPS Finance Department and all of the bookkeepers who work in our schools and at the School Board Office. They are responsible for performing the daily financial and accounting work at their school or department and they have an extremely important role in managing and allocating resources to our division and school leadership, teachers, and staff. In particular, the FY 2021 School Board audit had no audit findings and only one audit comment that was unrelated to the performance of their finance/bookkeeping duties. In addition, the draft copy of the FY 2022 School Activity Funds audit has been provided for management review and is one of the best in many years, including 3 of our 7 schools receiving a perfect audit with no audit comments. We are appreciative of these hard-working employees and wish to recognize them for their contributions to Pulaski County Public Schools. Chris Stafford – Assistant Superintendent of Finance and Operations Teresa Porter – Assistant Director of Finance Tammy Harrell – Finance Assistant Bryanna Love – Finance Assistant Candice Richardson – Administrative Assistant/Bookkeeper Curriculum/Instruction/Special Education Kim Clisby – Administrative Assistant Human Resources Tina O'Dell - Administrative Assistant Operations and Transportation Sarah Taylor – Administrative Assistant Maintenance Connie Paul – Administrative Assistant School Nutrition Judy Ferrell – Administrative Assistant Technology Terri Pratt – CES Bookkeeper Crystal May – DES Bookkeeper Missie Reese – RES Bookkeeper Missy Babbitt – PES Bookkeeper Nancy Jarrells – SES Bookkeeper Karen Brown – PCMS Bookkeeper Jaime Graham – PCHS Bookkeeper Robin Dunavant – CTE Bookkeeper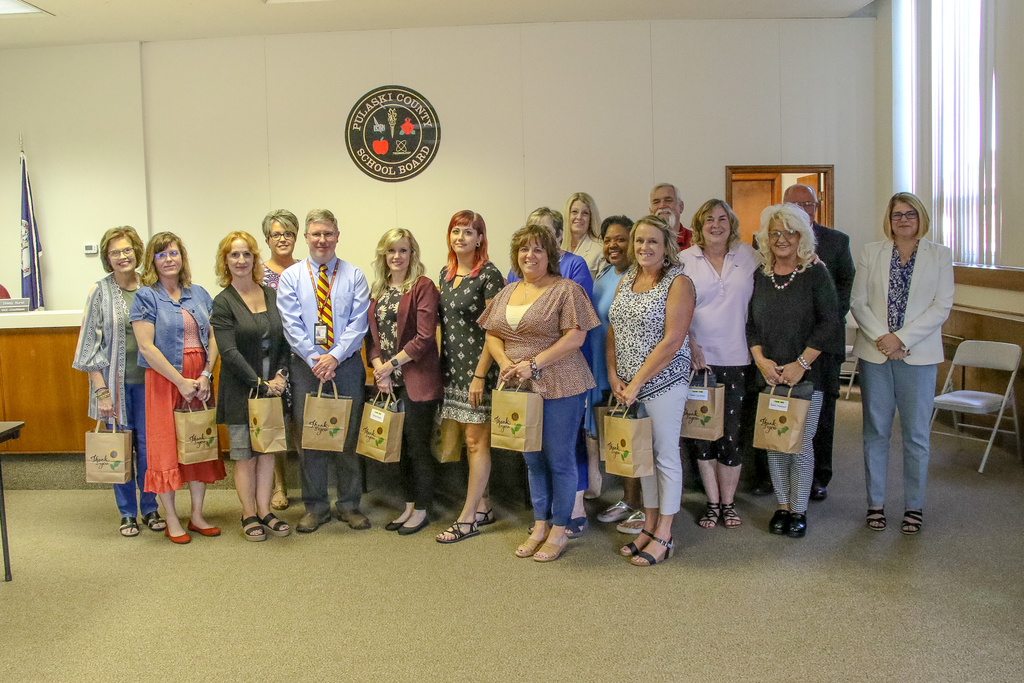 The Pulaski County Dance Team will be hosting a technique clinic on August 19 from 3:30-5 p.m. at the PCMS Gym. This is for grades 6-12 who are interested in joining dance team this school year. You must have a VHSL physical on file to participate. You do not need to bring anything, but wear clothes you are comfortable moving in. Audition dates and times will be announced soon. Contact Taylor Sink at
tdsink@pcva.us
or Taylor Dillon at
tndillon@pcva.us
with any questions!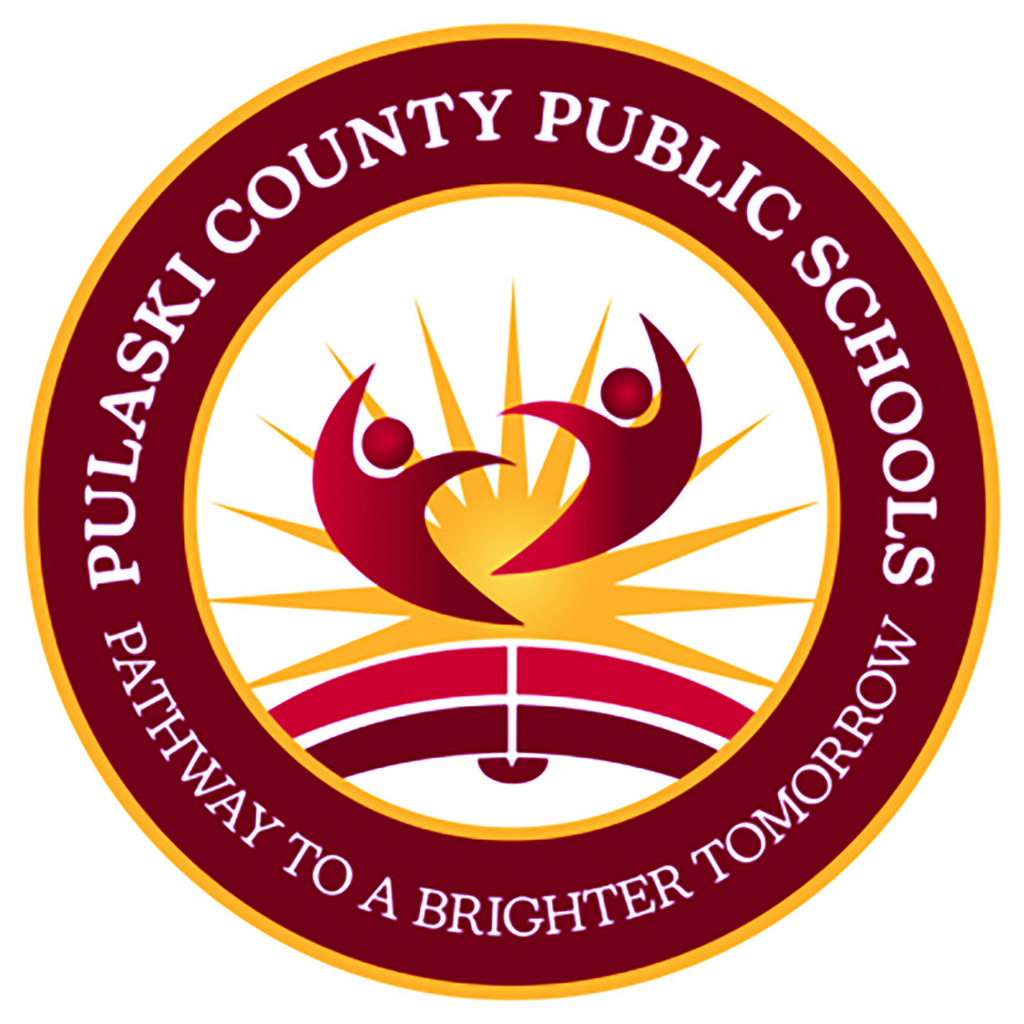 Come out and support our Pulaski County Recreation Department Saturday, Aug.ust 13!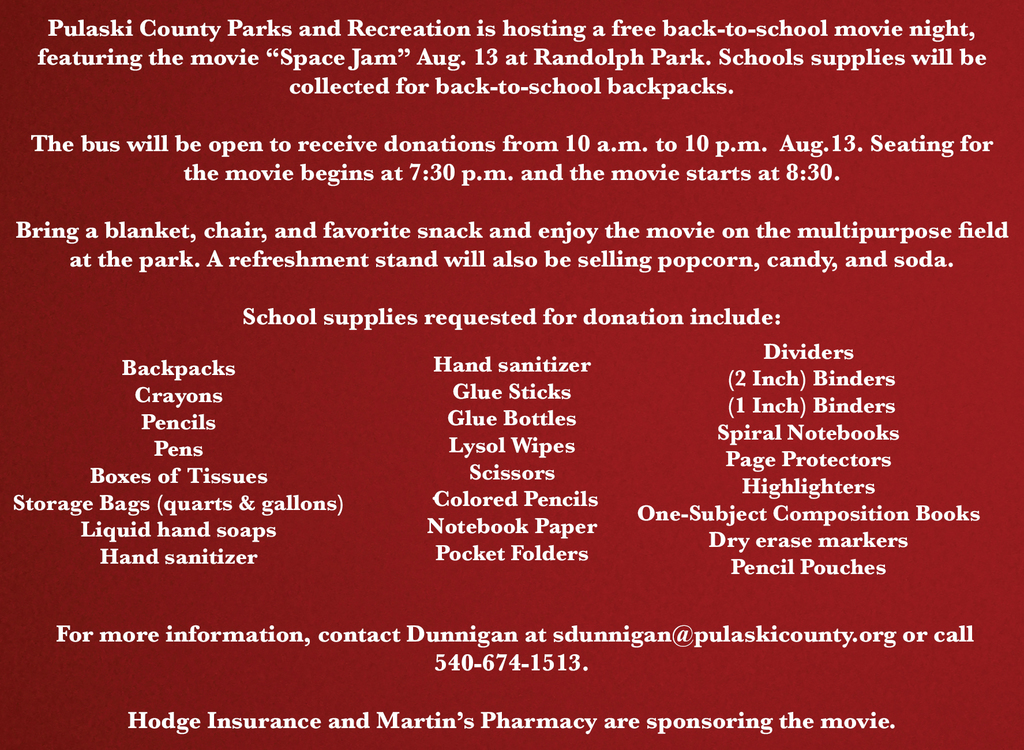 Come join our team!

Any Pulaski County Middle School students who are interested in cross country are cordially invited to come on out and see just what you've got. The team is in special need of several female runners. Come on out and be a part of something bigger than yourself!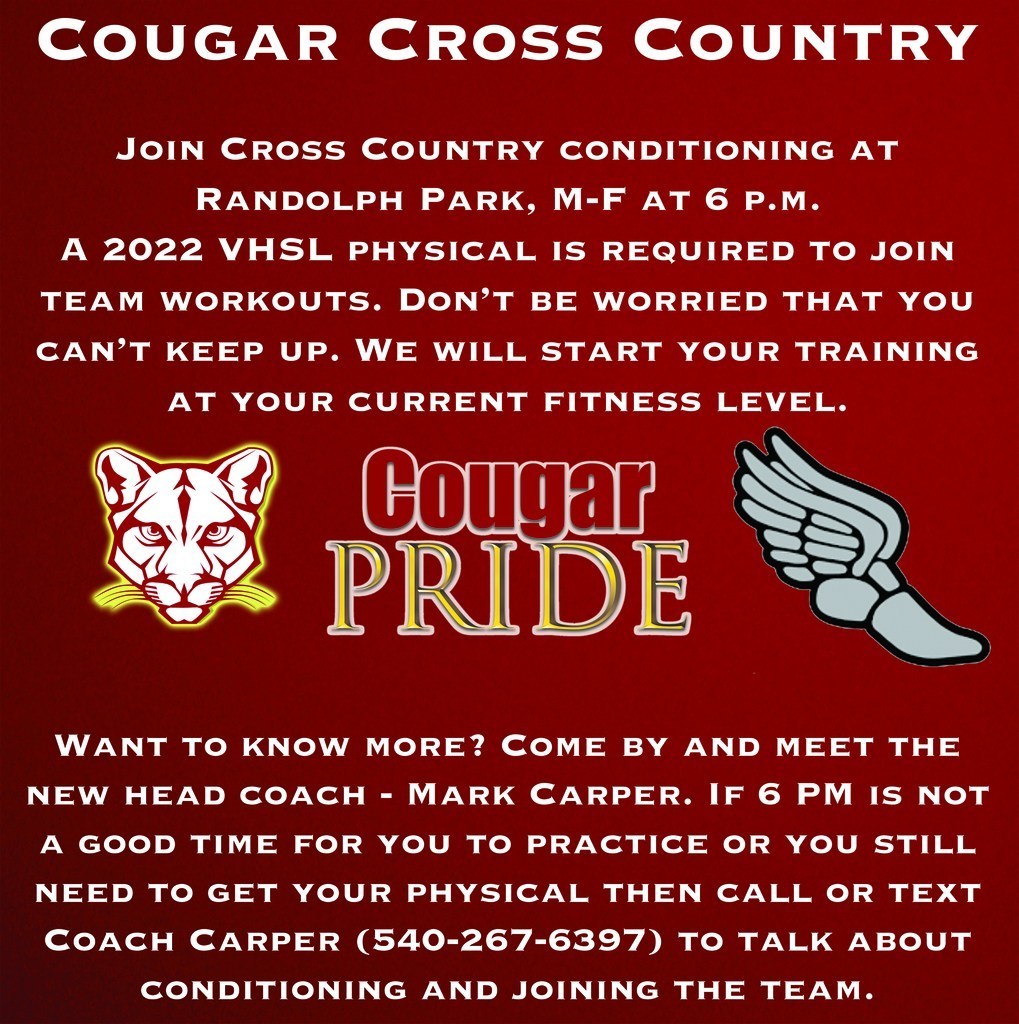 Don't forget that Tuesday, August 2, is the National Night Out celebration in TWO locations in our hometown. The Pulaski Police Department will be holding an event at Jackson Park in downtown Pulaski from 4-6 p.m., where members of our HR department will be setting up a booth. Also, the Pulaski County Sheriff's Department will hosting another event at Randolph Park from 5-8 p.m. The two events will feature several agencies at each location, giving you a chance to meet some of our local first responders and other groups. See you there!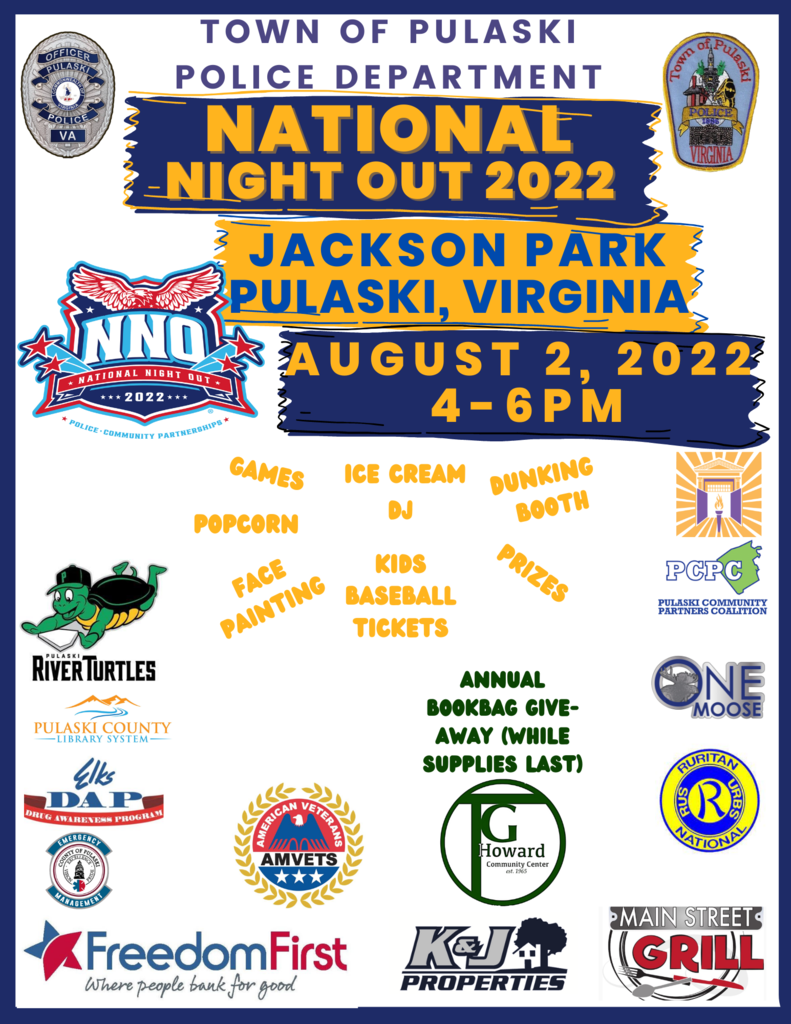 Check out the latest on the Cougar cross country team!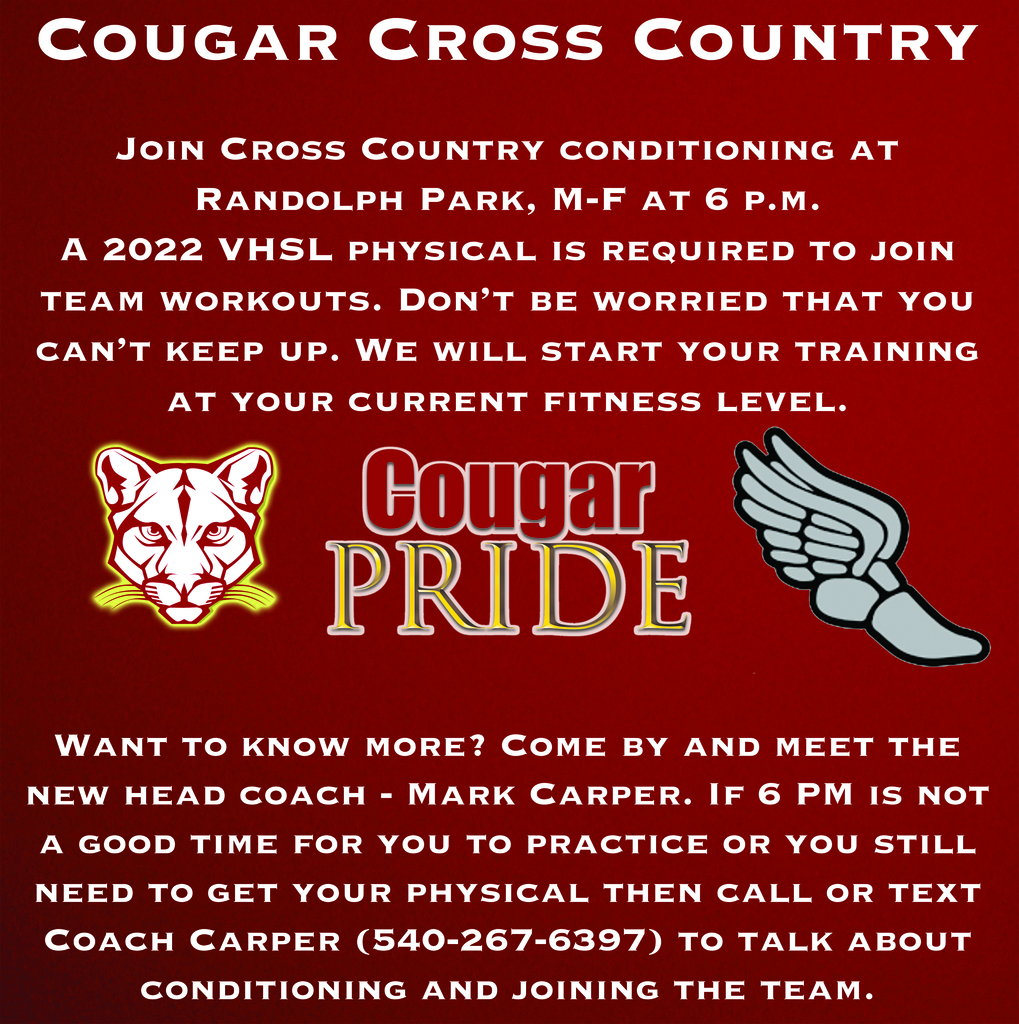 Please be aware of the following immunizations requirements for entering the new school year in grades 7 and 12.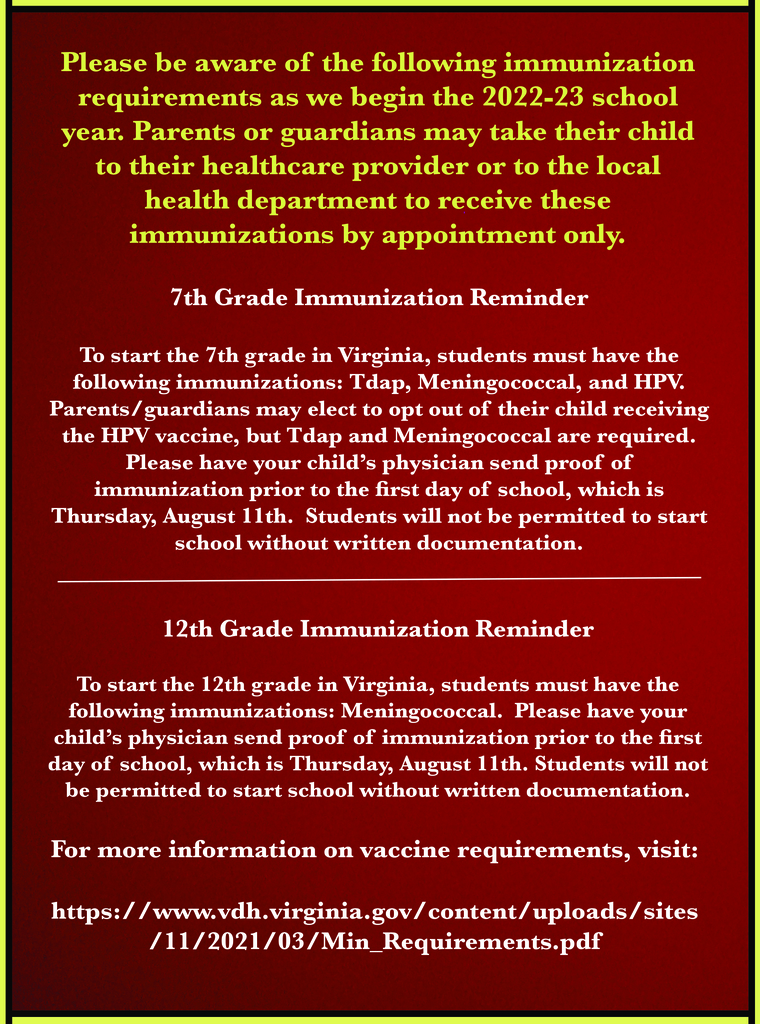 Please be aware of the following immunizations requirements for entering the new school year in grades 7 and 12.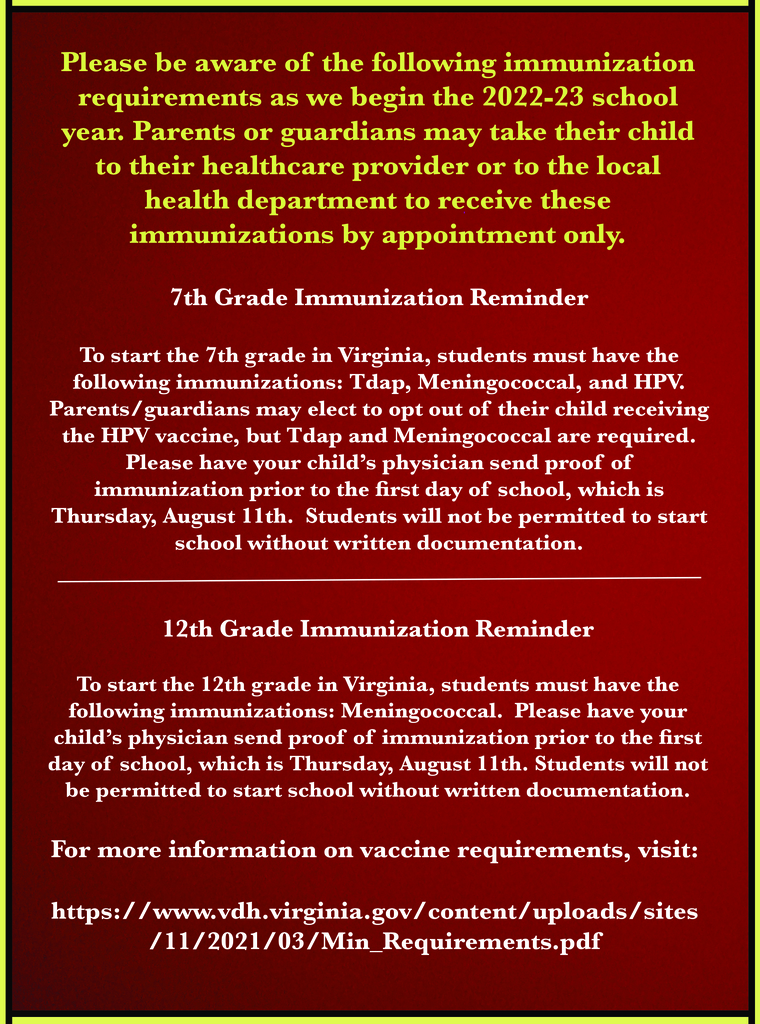 Come out and support our local Law Enforcement Officers with the 2022 National Night Out celebration! There will also be a celebration at Randolph Park, hosted by the Pulaski County Sheriff's Office and other organizations. We'll be sharing that information when they release all the details.

All potential PCMS Cougar Football players should be aware of the following information.

Check out this FREE theatre arts program being offered!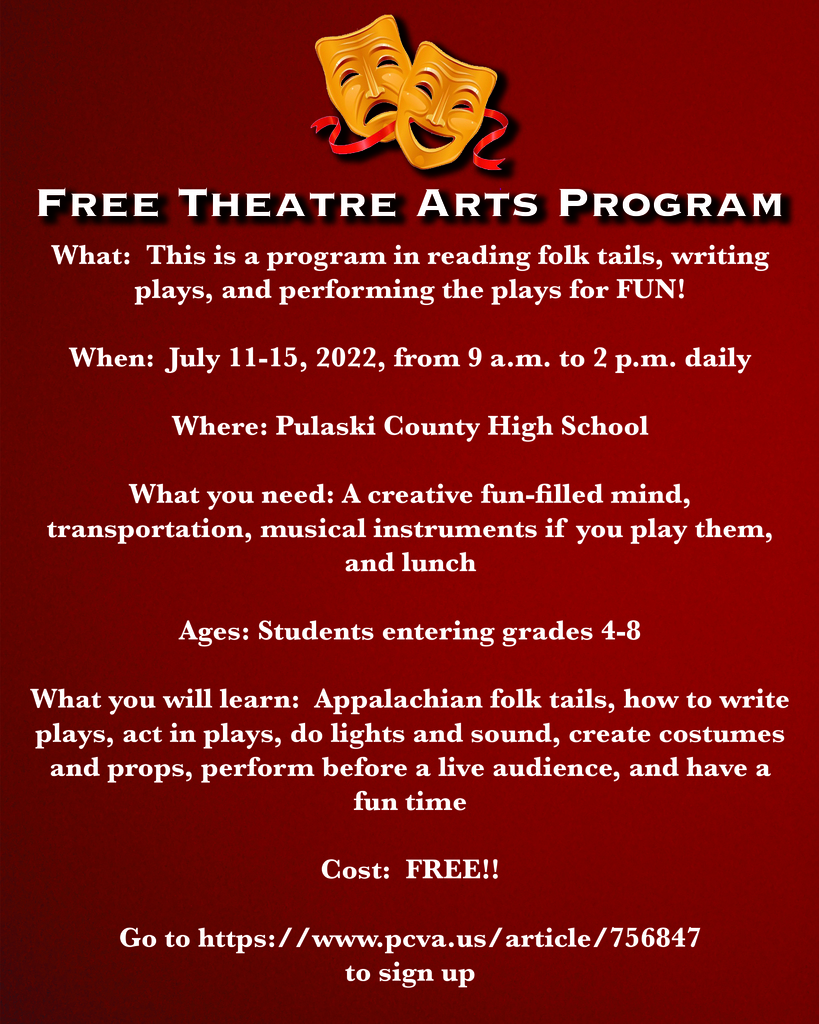 While it was originally considered a fact that the PCHS Theatre Arts Program had not one or two but three VHSL State Championships, that has now been proven false. They have FOUR VHSL State Championships! In addition to these, we now know that the program also has multiple region titles, at least one state runner-up, and at least nine district titles. Those numbers are likely going to be higher by the time all is said and done, as some years there were no trophies presented. Those all go with the many festival championships the program has won over the years. Mr. Jeff McCoy is in the process of helping us document all of these awards so that we can properly record and save that history, with the hopes of adding more hardware to that trophy case very, very soon.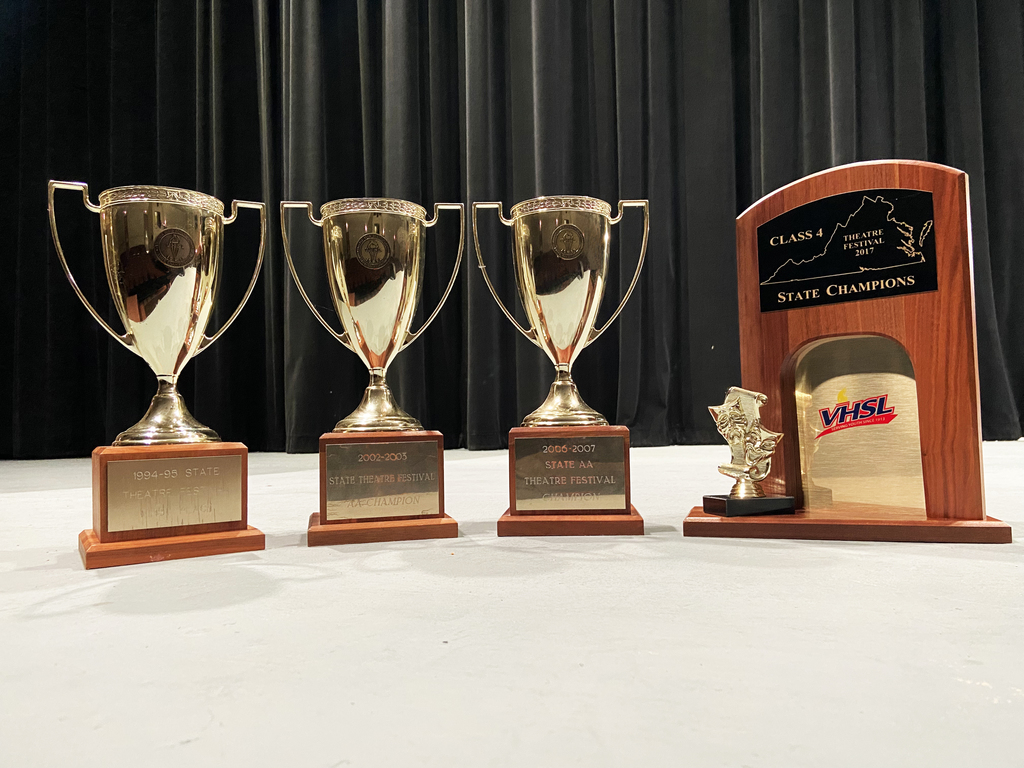 Don't miss out Critzer students!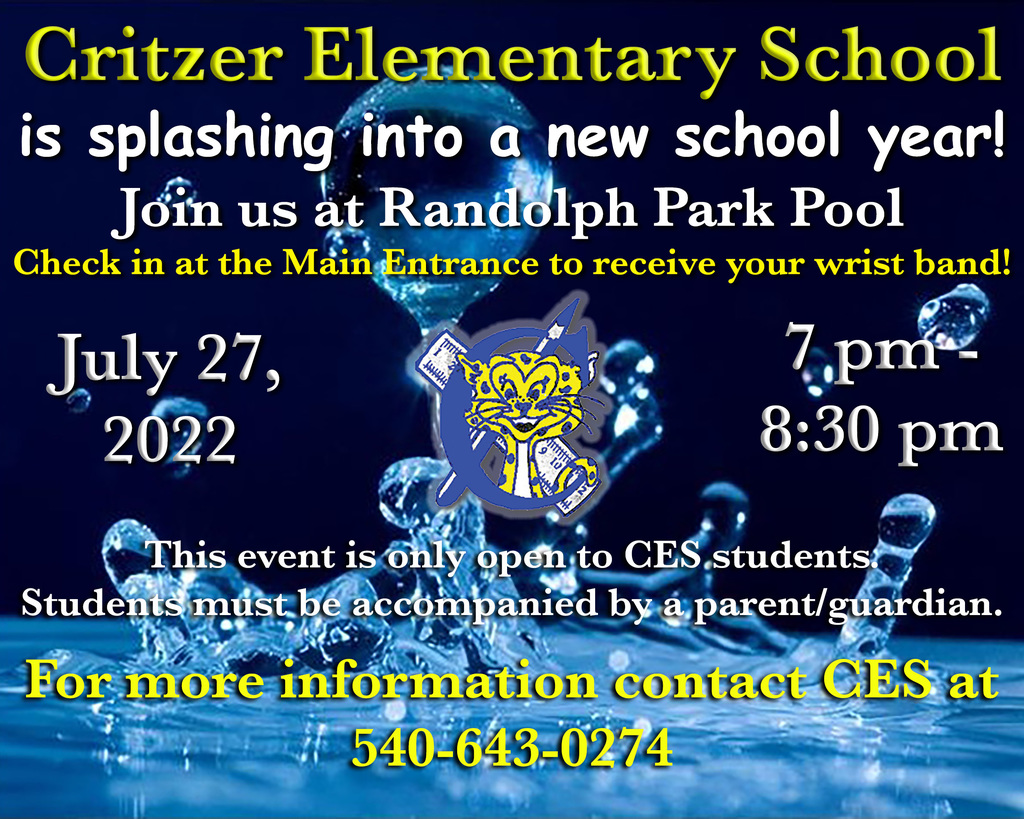 Don't forget, we will be closed Monday, June 20, 2022.

Here is an opportunity for our rising 8th and 9th graders.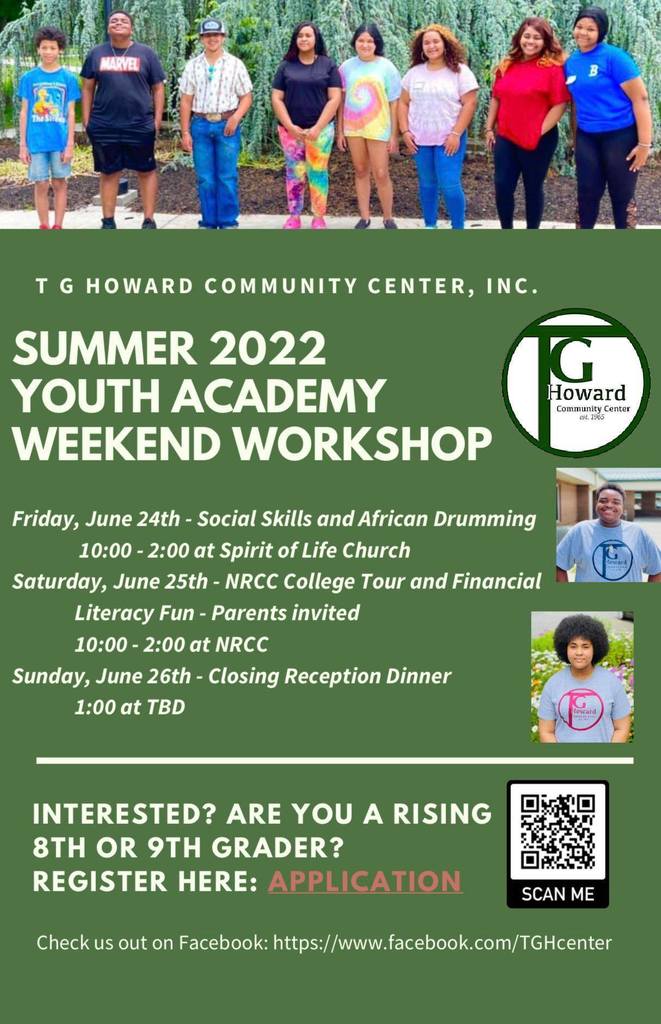 Would you look at that! Would ya just look at it! TWO STATE TITLES today for Pulaski County! JJ Gulley has just won the 4A State Championship in the high jump with his 6'5" leap! This leaves the Cougars up in first place heading into the final day of competition Saturday. Keep your fingers crossed Pulaski County!! Congratulations to both JJ Gulley and Diego Turner on their gold medals today!