More information about tonight's State Semi-Final matchup: The broadcast can be streamed with the iHeart radio ap by searching Classic Country 95.7 FM or on line at
https://classiccountry957.iheart.com/

Below is the link to watch tonight's state semifinal girls basketball game through NFHS Livestream.
https://www.nfhsnetwork.com/schools/507fd7ae88
Monday 03/07/22 VHSL Girls Basketball State Quarterfinal Pulaski Co. @ Millbrook 6 p.m.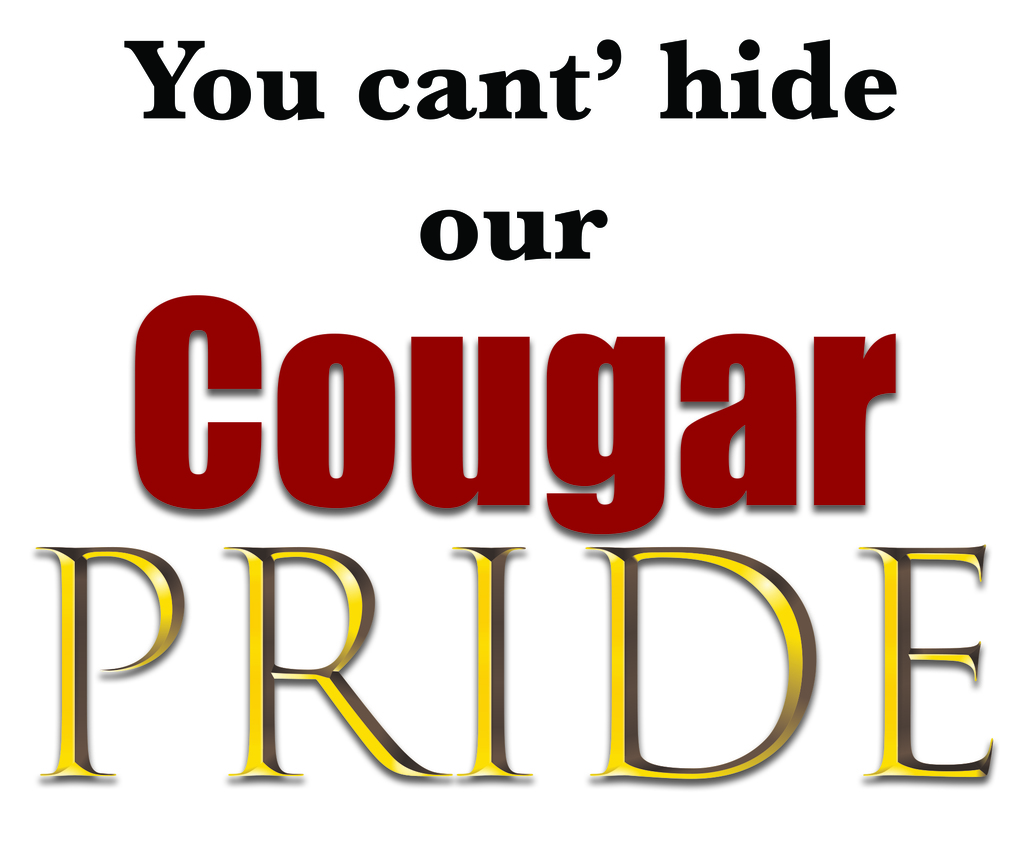 The Pulaski County Girls Basketball team will travel to Millbrook High School on Monday, March 7, to play in the VHSL State Semifinals. Below are the details on the game as well as the link and code for Pulaski County fans to purchase tickets to the game through GoFan. Like yesterday's state quarterfinal game, tickets will only be sold online. Monday 03/07/22 VHSL Class 4 Girls Basketball State Semifinals Pulaski County @ Millbrook 6:00 PM Link -
https://gofan.co/app/events/529715
Code - JQHM3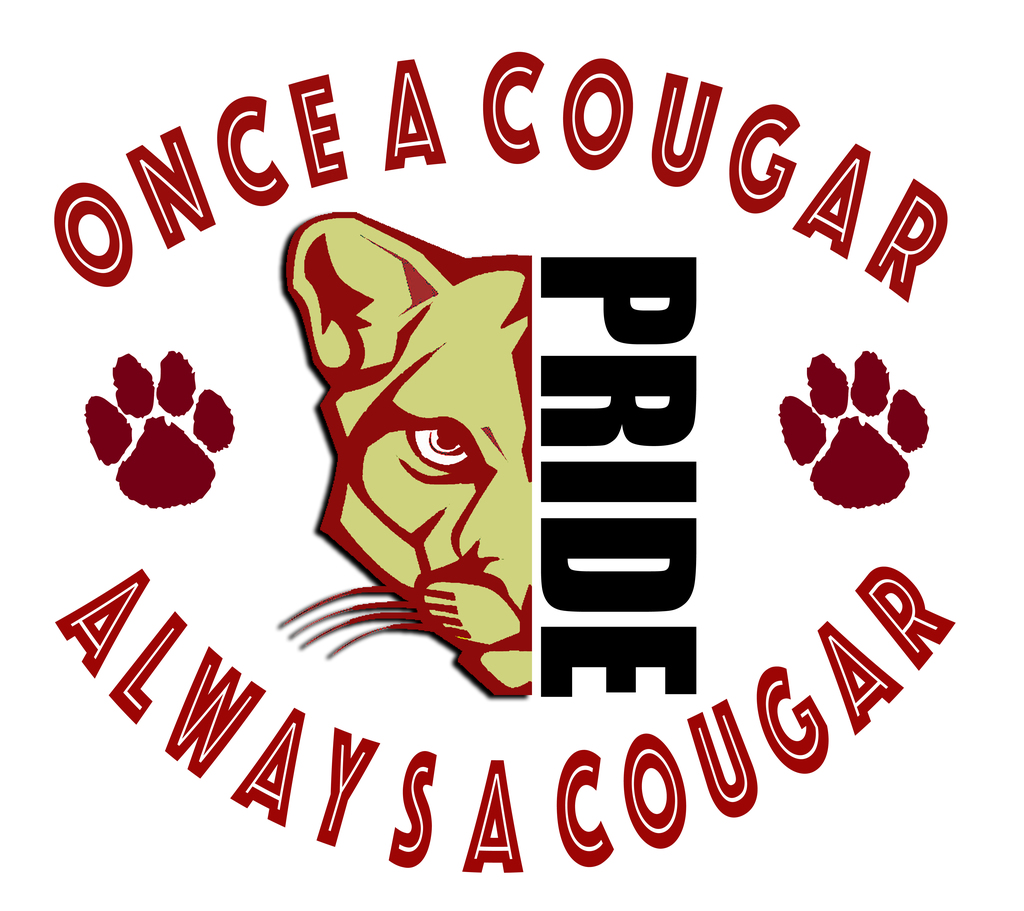 PCMS is pleased to announce 5th Grade Night!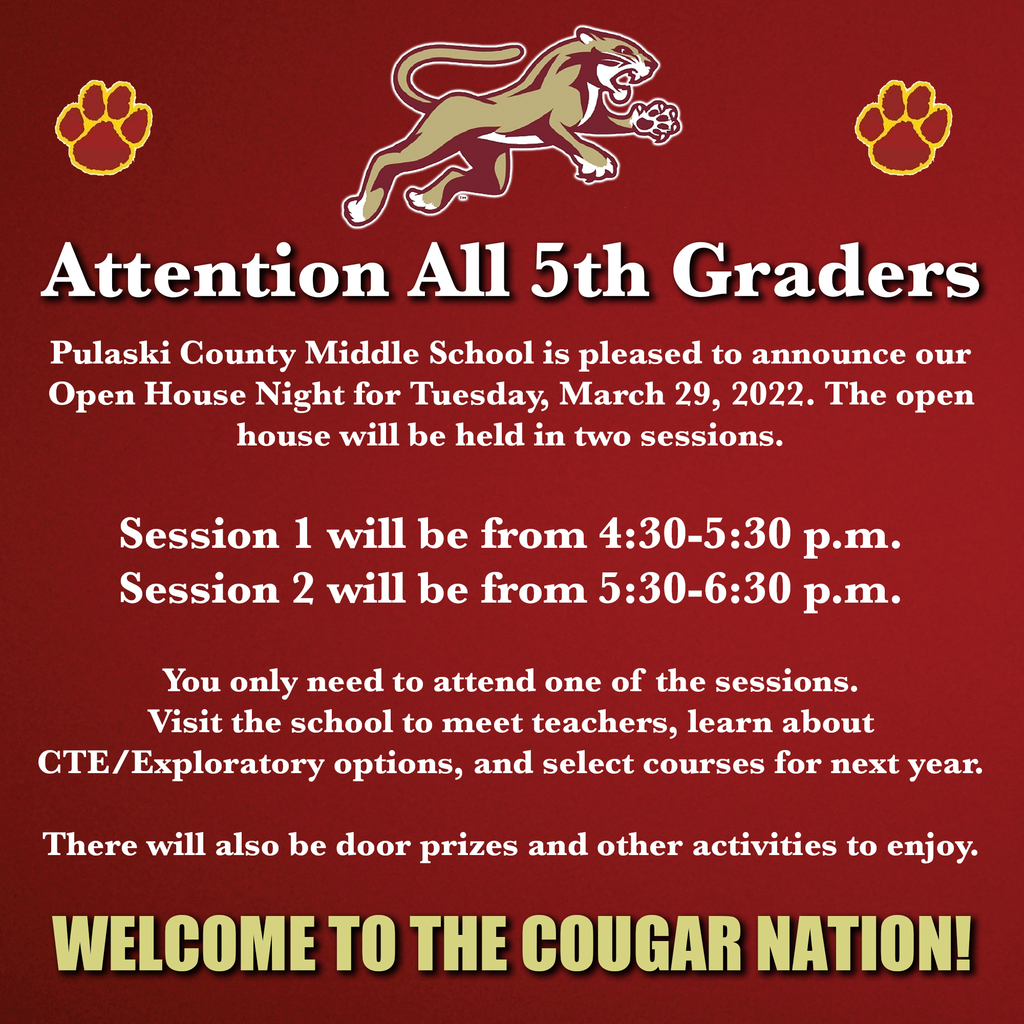 ****GAME DAY UPDATE**** The tickets purchased online have the start time of the game listed at 7 p.m. The official start time tonight is set for 6 p.m. The tickets have the incorrect time listed. Also as a reminder for anyone having issues with online ticket purchasing, there will now be a station available at the door tonight at PCHS that can now assist you in getting your ticket. See PCHS AD Scott Vest or his representatives at the door and request ticket assistance. Pulaski County Public Schools want to ensure that any fans who want to come to the game tonight are able to do so. Tickets are $11.50 each. Children six and under are free with a paying adult. To purchase your tickets online, visit
https://gofan.co/app/events/562460?schoolId=VA7547
. PACK THE GYM!!!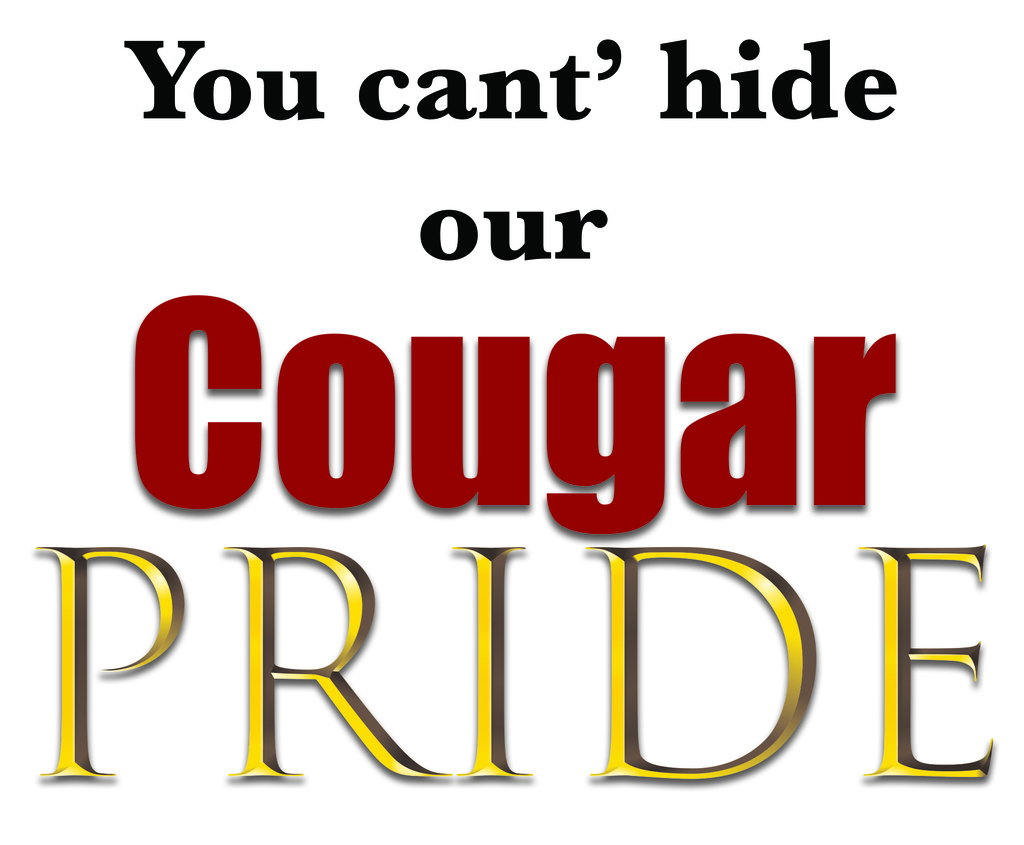 The Pulaski Community Partners Coalition is offering a scholarship opportunity for three students in Pulaski County Public Schools. Scan the attached document to download the application or see your guidance counselor for more information. We appreciate PCPC and the many things they do for our school system. Deadline for entry is April 1, 2022.

Please be aware of the following information for the game Friday featuring the Pulaski County Lady Cougars and Sherando. TICKETS WILL NOT BE SOLD AT THE GAME. You must purchase your tickets online. Let's pack the gym for our Lady Cougars!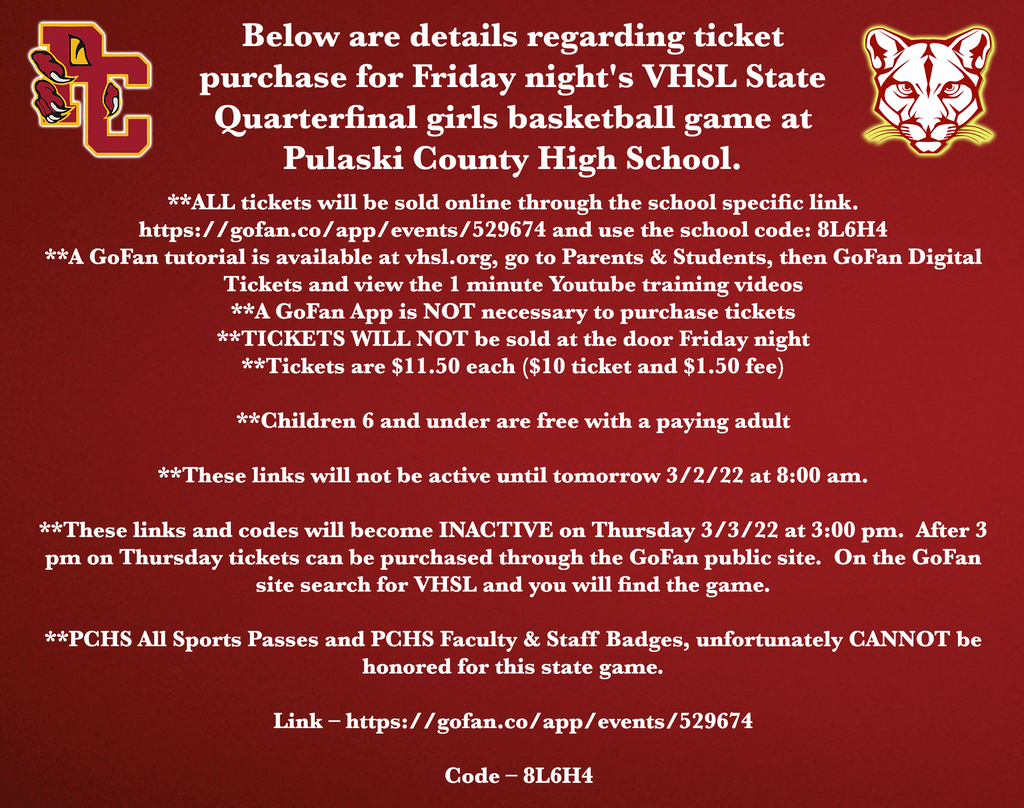 Congratulations to PCHS junior Diego Turner, who just earned an individual STATE CHAMPIONSHIP in the shot put with his throw of 51' 5.25"!!! Hopefully more coming as today and tomorrow move forward!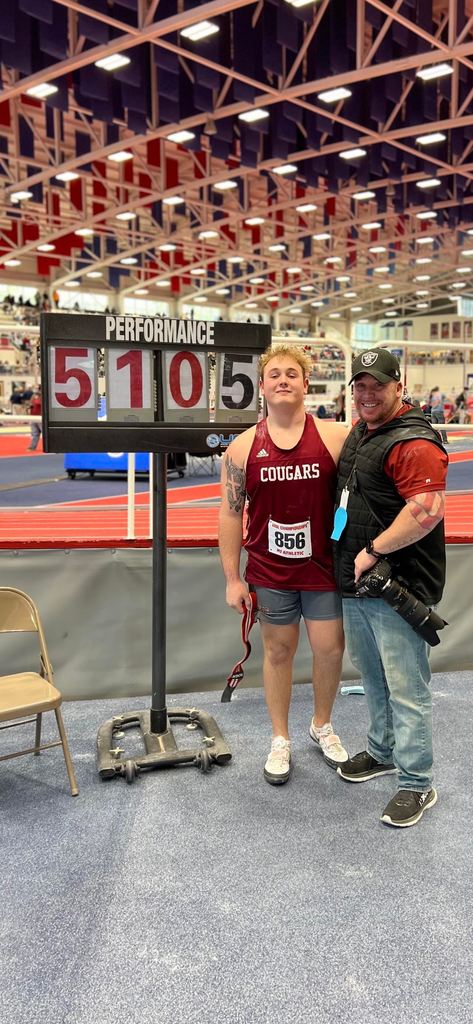 Please be aware of the following information for the PCMS Fishing Team.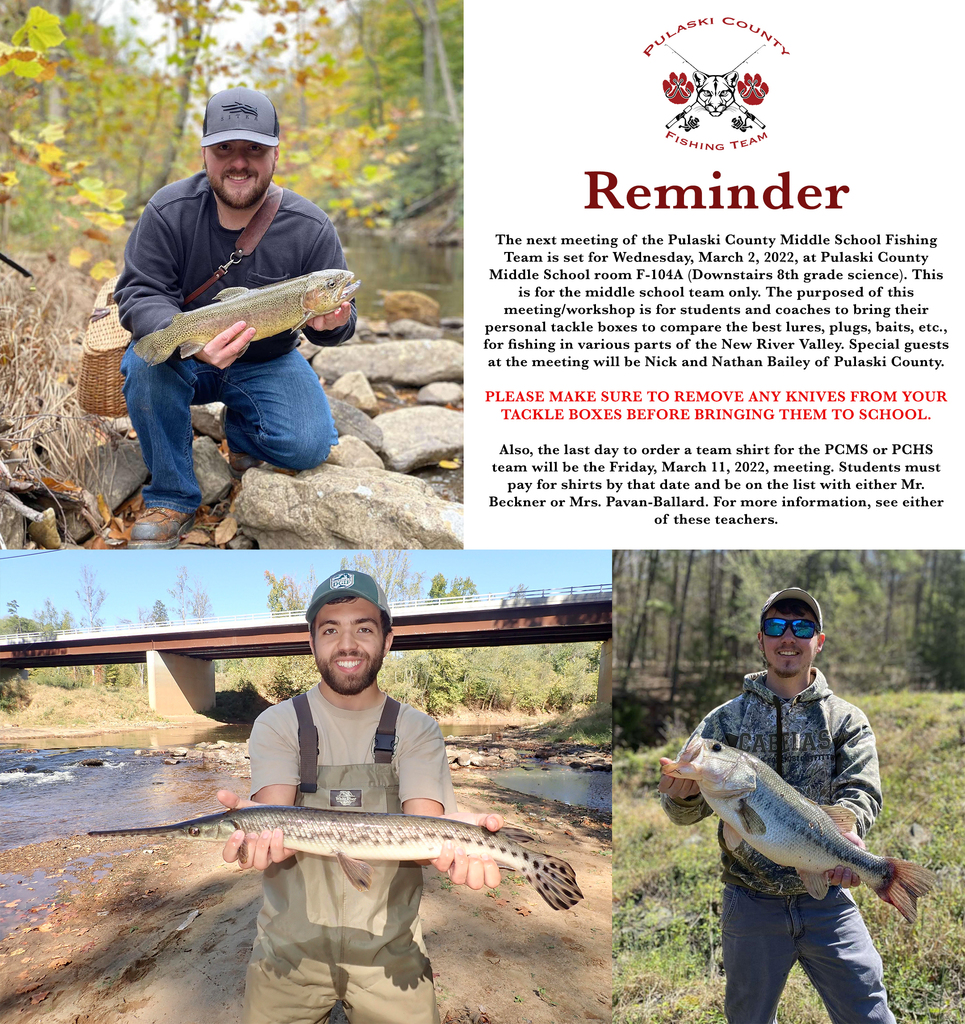 Let's Go!!!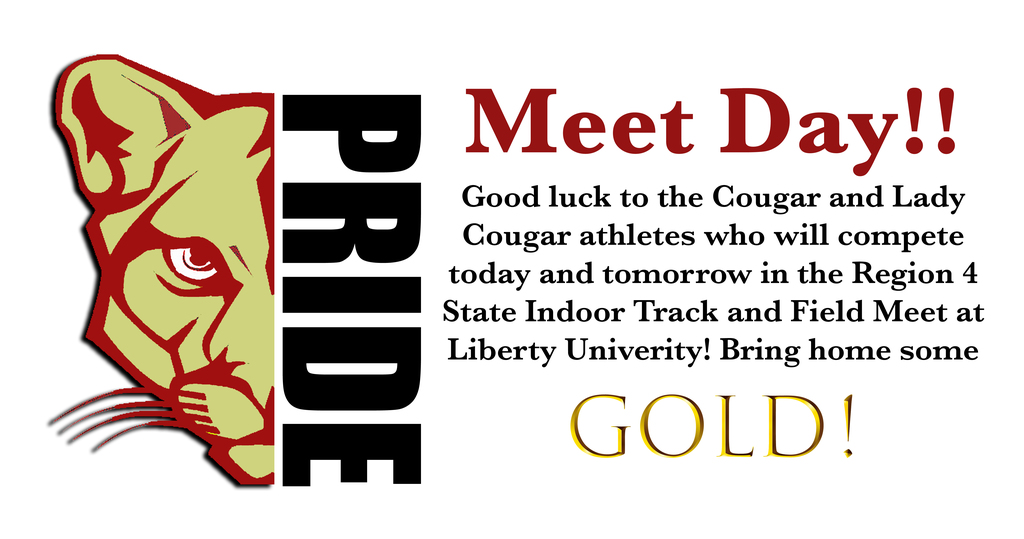 It's GAME DAY!!!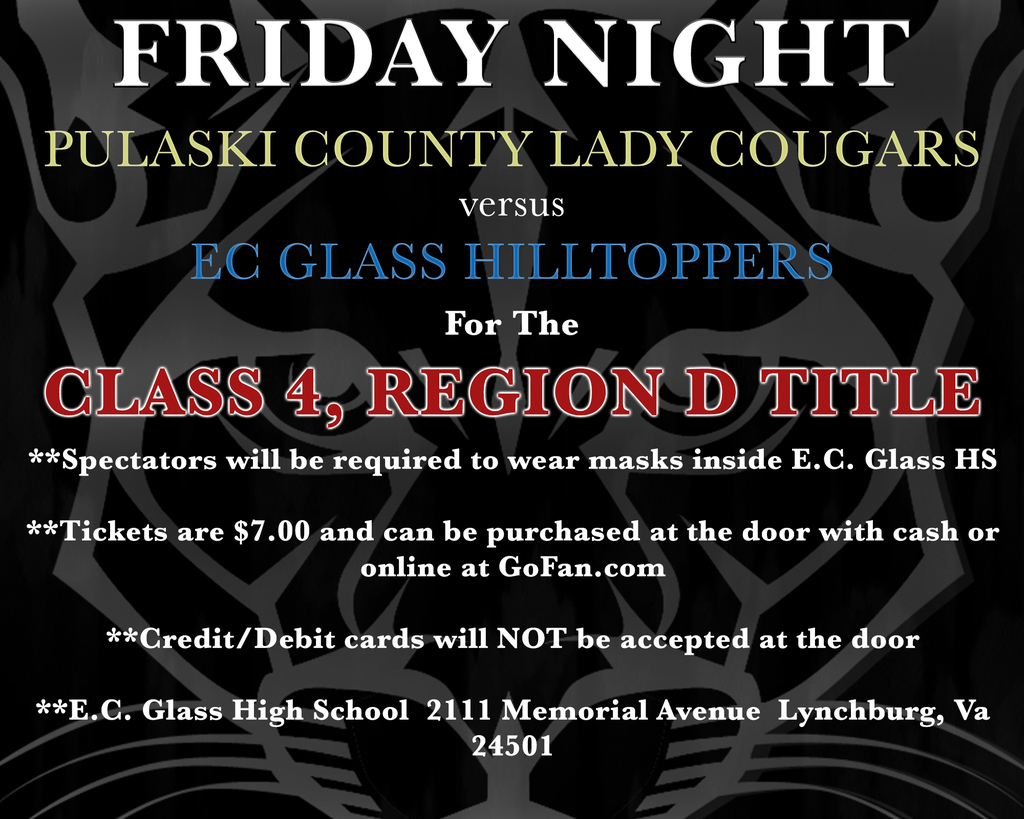 The newly formed PCHS and PCMS Dance Teams have scheduled their first practices!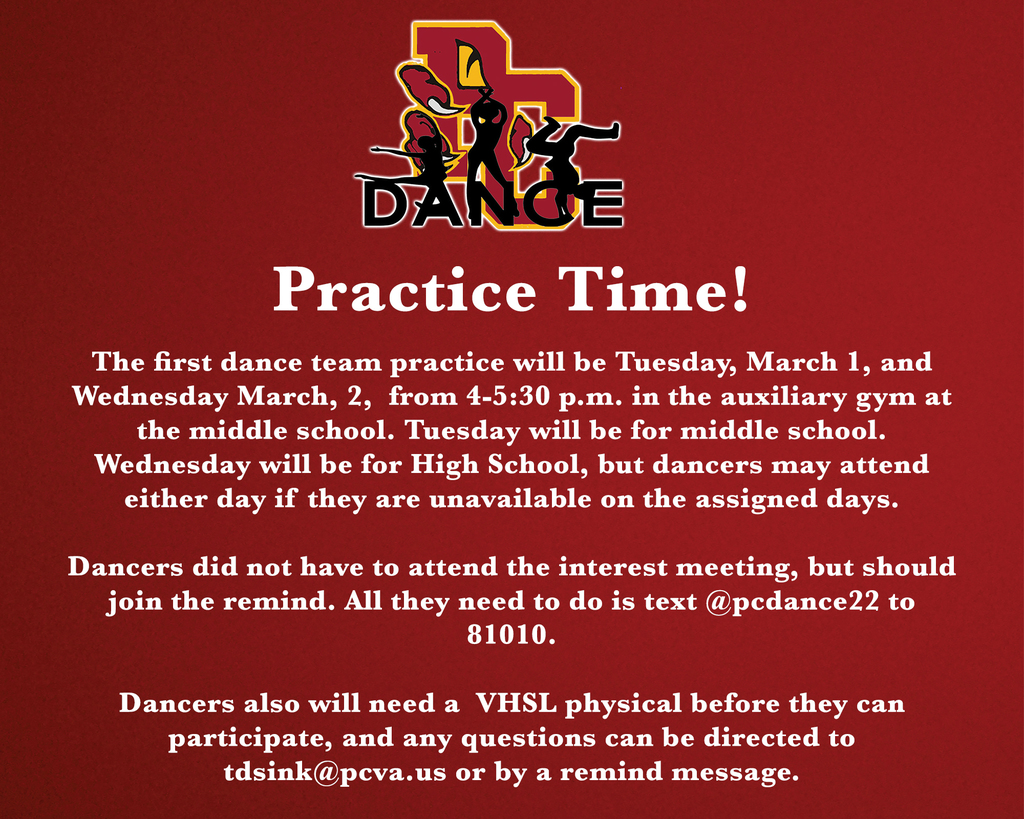 Submissions need to be returned by March 1, 2022.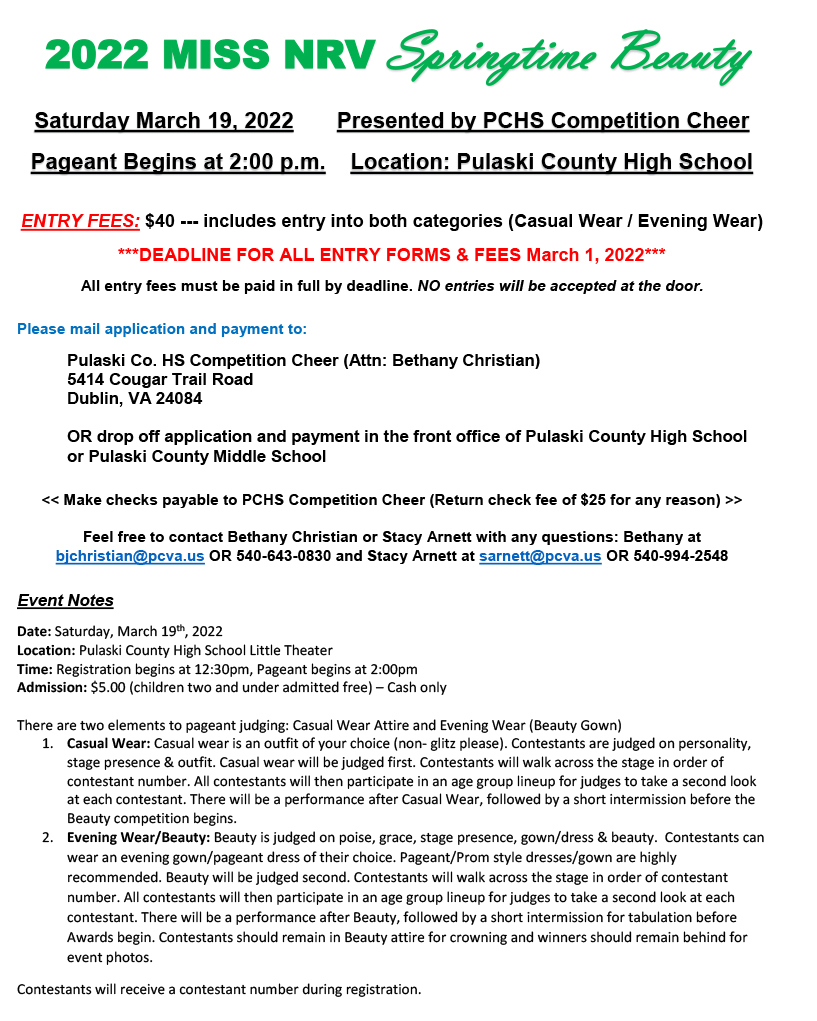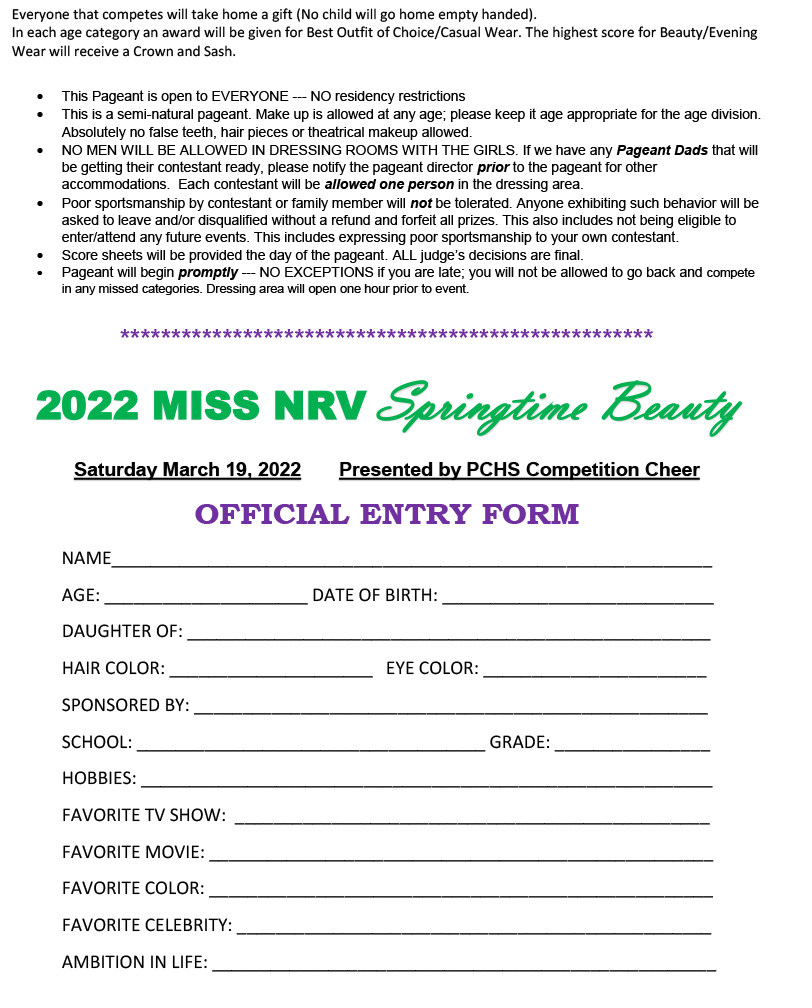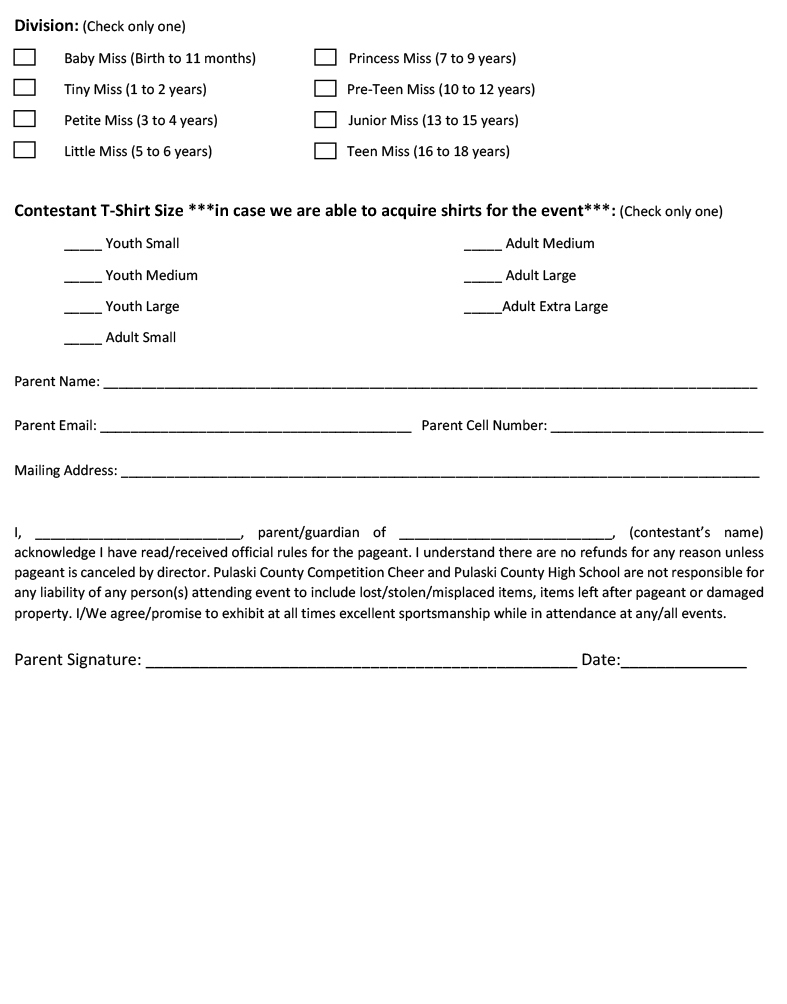 Some of the younger students in the Culinary Arts Program in the Pulaski County High School CTE Program had the chance today to work with Dr. Kevin Siers, Superintendent of Pulaski County Public Schools, to learn how to make homemade buttermilk biscuits. Dr. Siers had his own recipe, which he shared with the students, that he learned from his grandmother. In the end, everyone enjoyed trying out what they cooked. The Culinary Arts Program is only one of many offered to PCHS students, and offers them a chance to learn skills that can serve them in life and in the job market.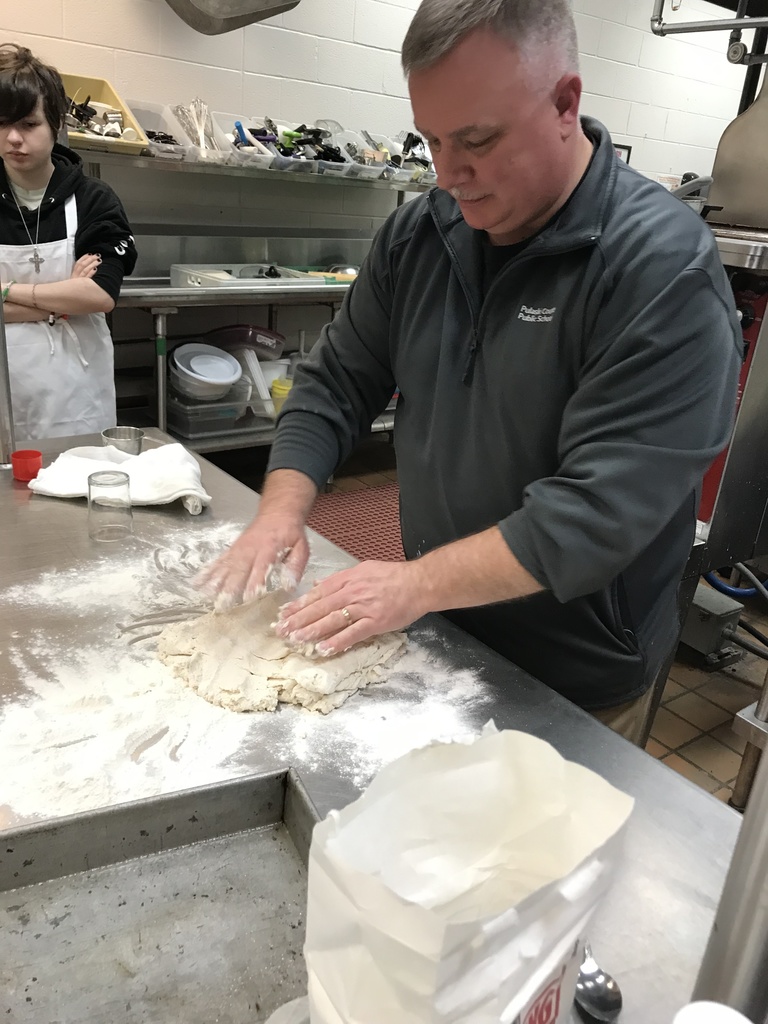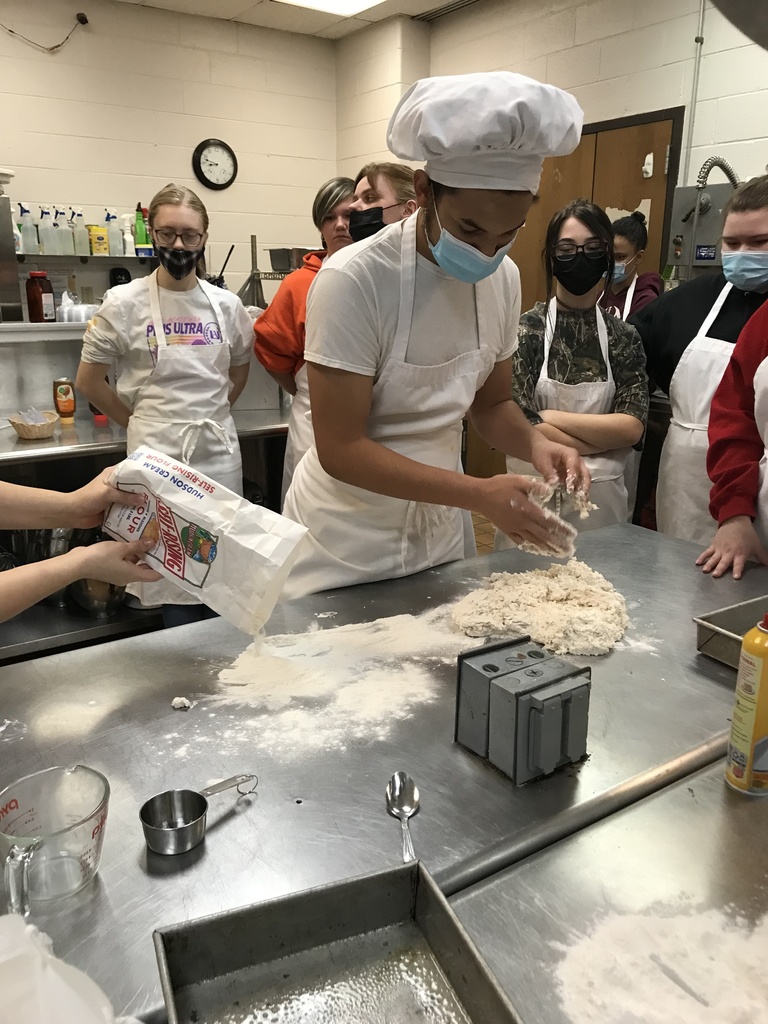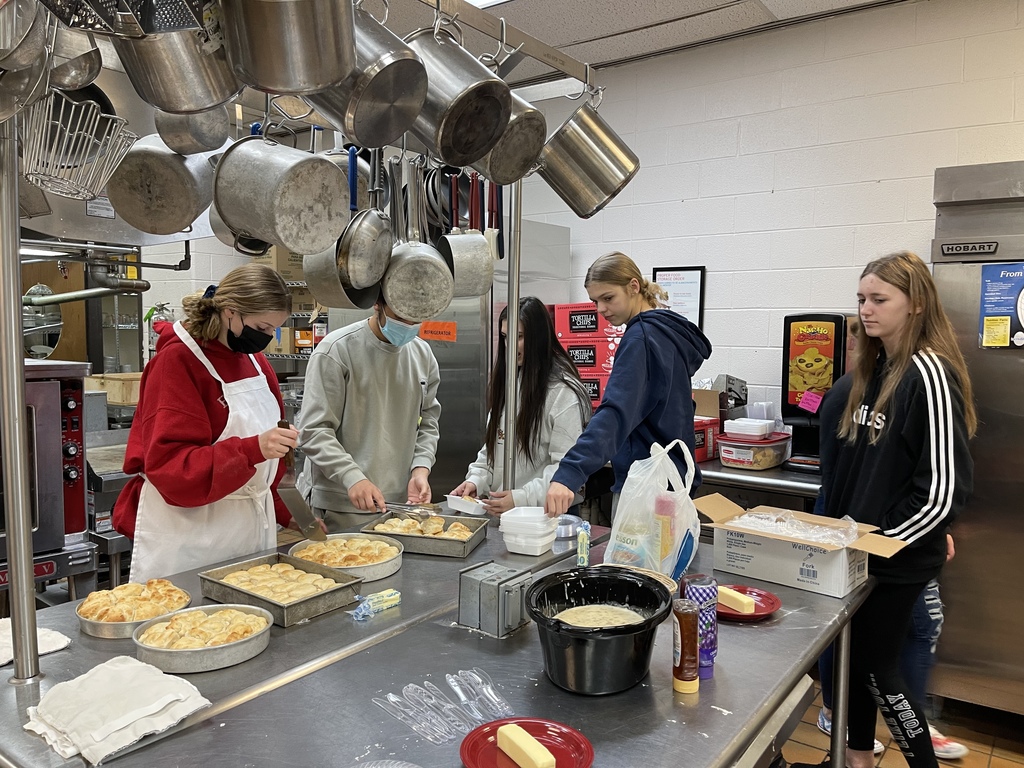 The meeting location for the Pulaski County High School Dance Team has been set.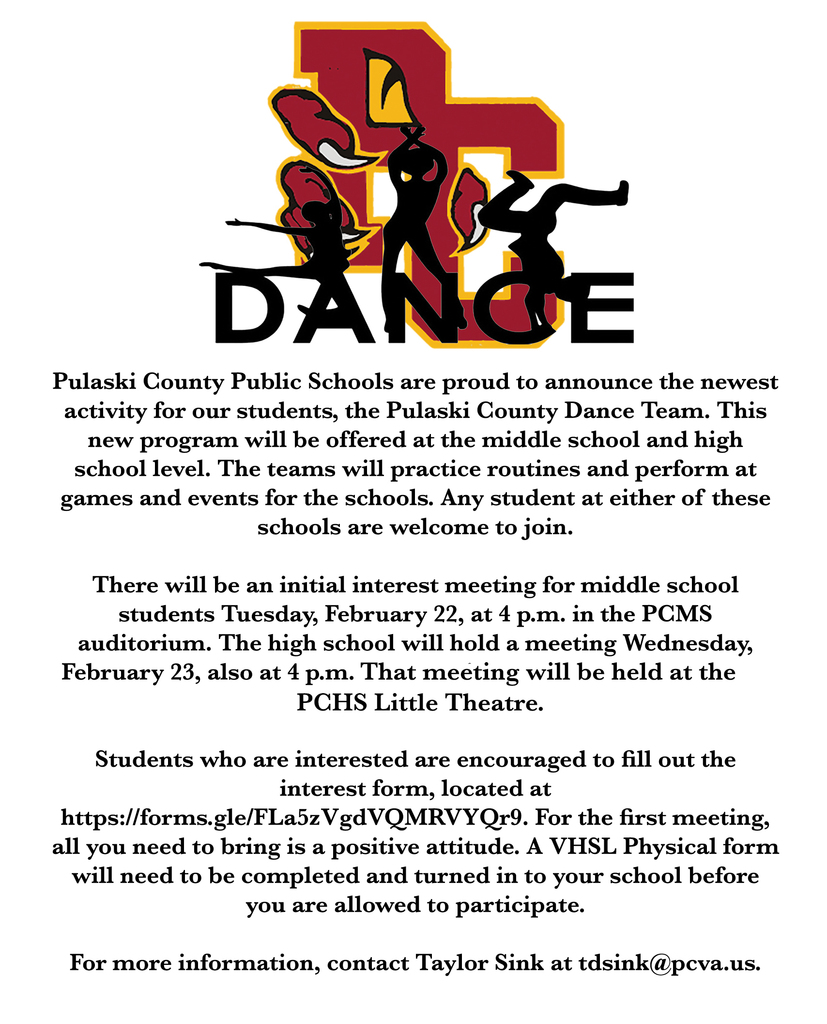 This is a bus change alert. Bus 52 first load did not get picked up at its normal time this morning. Bus 52 second load will run approximately 30 minutes late and will be picked up by bus 36. Bus 52 first load will run as much as 2 hours late this morning. Bus 36 will also pick up these students. We apologize for this inconvenience. These changes are a result of our driver shortage and last minute call-ins.

Snowville Elementary held their annual Soup-er Bowl and Diaper Drive, which ended recently, and the results were once again outstanding. Students collected 6,244 items, which were donated to the City Of Refuge Pulaski. Snowville Principal Amy Shrewsberry said, "Thank you to our amazing families who donated to such a great cause!"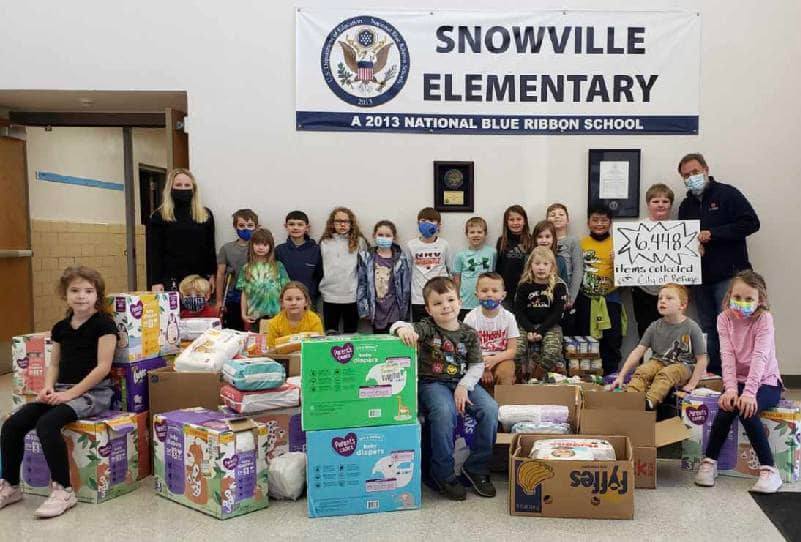 Congratulations to the Lady Cougar Basketball team on their big win tonight, 65-34, over the Patrick Henry Patriots. With the win, the Lady Cougars move to 20-3 on the season and are now the River Ridge District regular season and tournament champions!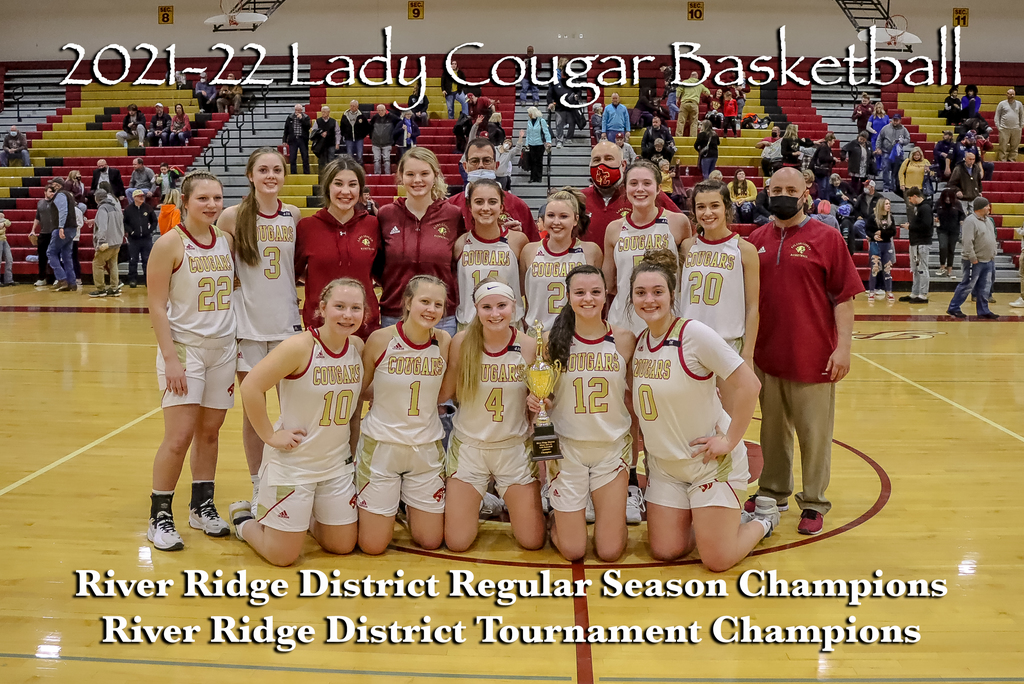 Next up? It's time to DANCE! See the attached announcement for information on the now forming Pulaski County Dance Teams.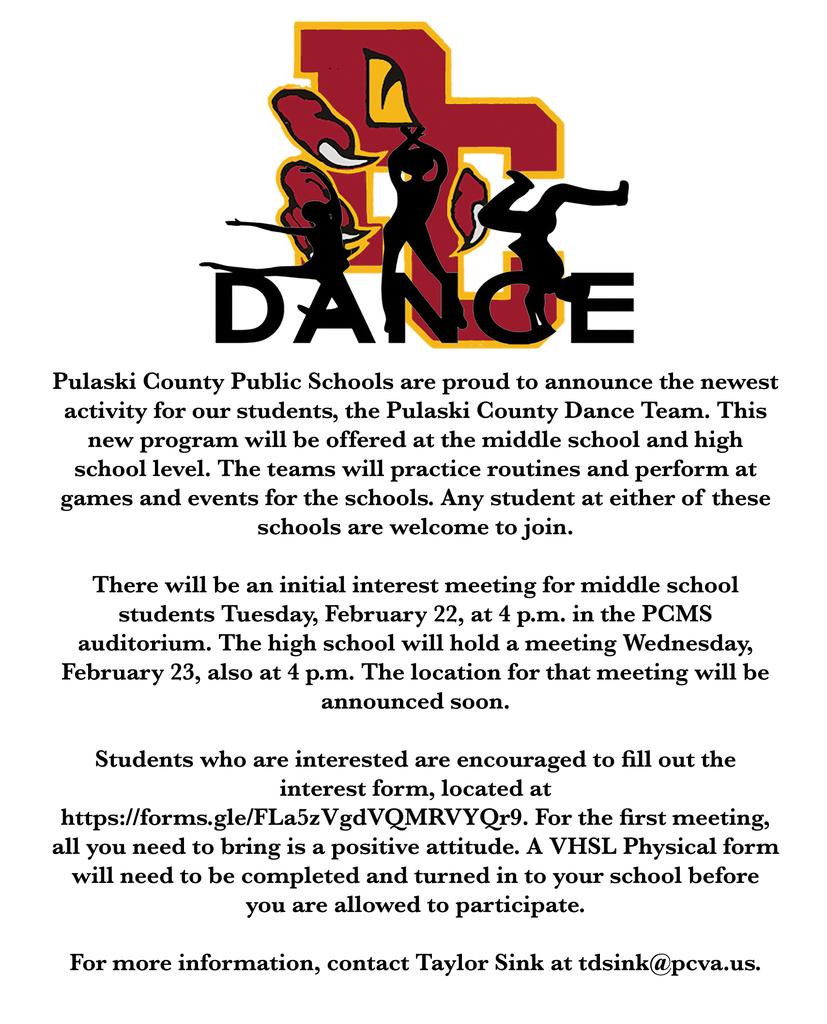 The Pulaski County School Board will have a budget work session on Tuesday, February 15, 2022 at 4:00 p.m. at the Pulaski County High School in the Little Theater. The time and location have been changed so those who wish can attend as the Pulaski County Lady Cougars host the River Ridge District Basketball Championship at 6:00 p.m. against Patrick Henry High School. The meeting will be broadcast live on the PCPS YouTube Channel. The agenda is posted at:
http://www.boarddocs.com/vsba/pcva/Board.nsf/Public